Voters pack in to see seven candidates debating for 37th District State Assembly seat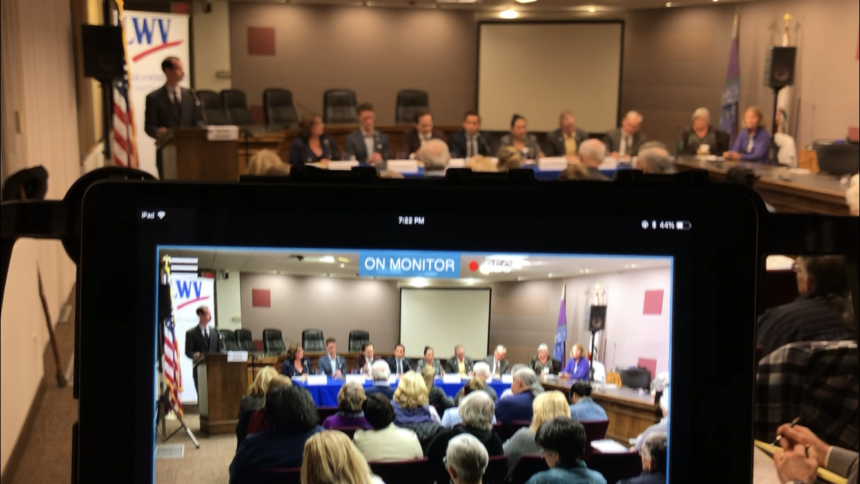 CARPINTERIA, Calif. - The Carpinteria City Hall hearing room was full in all directions Tuesday night with voters and supporters of seven candidates who want to represent the area in Sacramento. They are running for the 37th District State Assembly seat.
That post is currently held by Assmb. Monique Limon who is campaigning for the 19th District State Senate seat currently held by Hannah-Beth Jackson who has reached her term limit.
The League of Women Voters involved a tightly timed process starting with candidate statements and followed with questions from the audience that were submitted. All candidates answered all questions. None were specifically directed to any individual candidate.
Hot button issues included housing, homelessness, jobs, child care costs and environmental concerns such as climate impacts.
The district covers parts of Ventura and Santa Barbara County (north up to Lompoc.) It includes Santa Paula, Fillmore, Ventura, Carpinteria, Santa Barbara, Solvang and portions of the Los Padres National Forest within its boundaries.
The seven candidates are (alphabetically) Jonathan Abboud, Stephen Blum, Steve Bennett, Charles Cole, Jason Dominguez, Elso Granados, and Cathy Murillo.
In the March 3 primary election for this and other offices with more than two candidates, the election process says if one candidate gets 50.1% or more they will win outright. Otherwise the top two candidates will be in a runoff in the general election November 3.
The Santa Barbara County election office voter information pamphlet says the last day to register to vote is February 18.
For more information go to: Santa Barbara County Elections