Women's March begins in Plaza Park in Ventura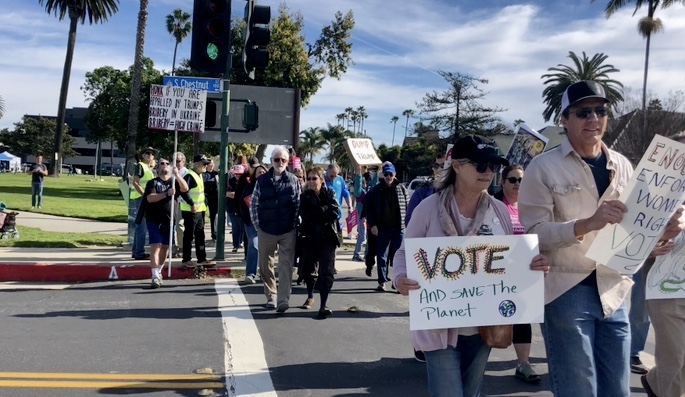 VENTURA, Calif. - Drivers honked their horns as they passed the Women's March in Ventura on Saturday morning.
Hundreds of men and women turned out. Some of them brought their dogs.
They carried political signs around several blocks before ending up in Plaza Park where the march began.
Participants listened to speakers and encouraged people to register to vote.
A few people stood on the corner holding signs opposed to the march and a women's right to choose abortion.