Government funds arrive to support produce distribution for those in need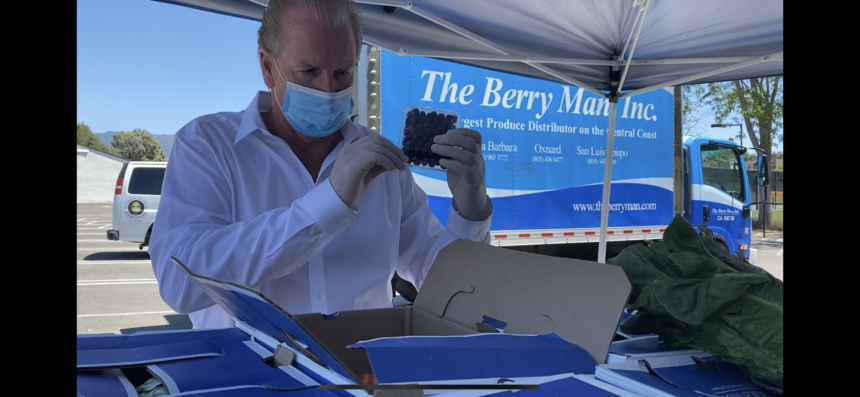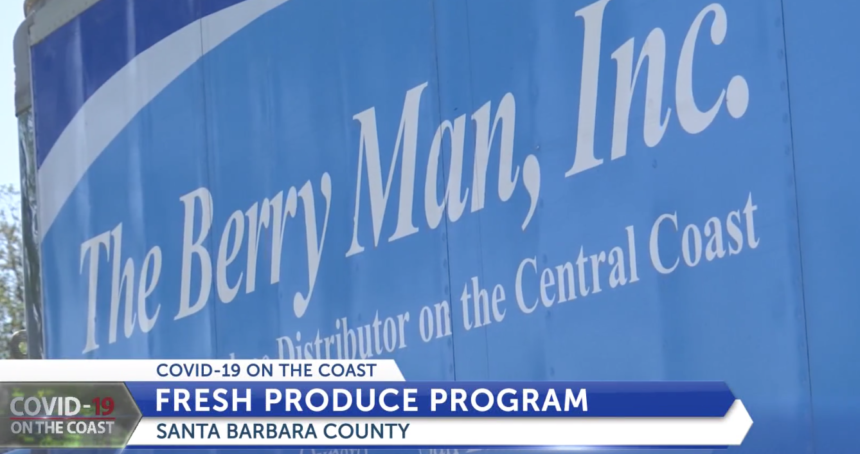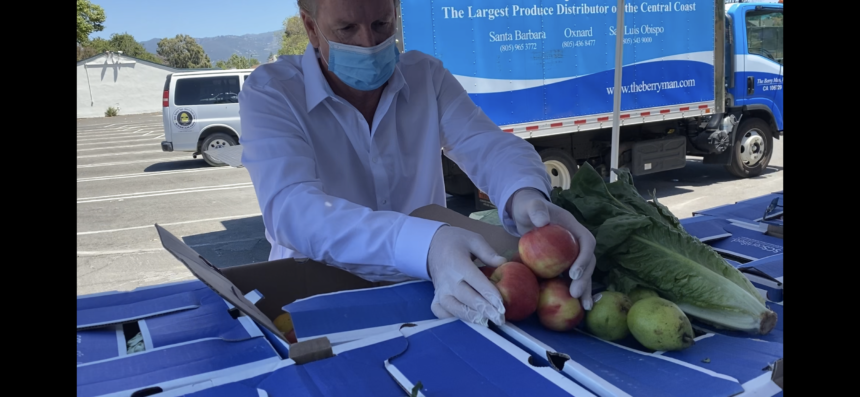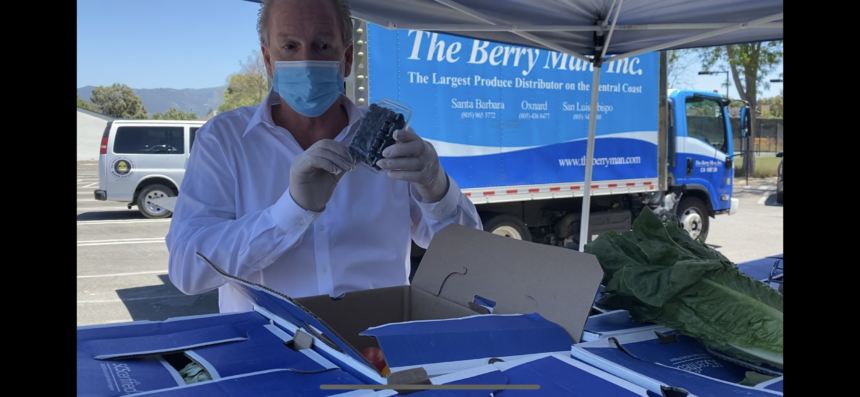 SANTA BARBARA, Calif. - A U.S. Department of Agriculture program is joining many relief efforts on the Central Coast to help those in need with healthy meals.
A contract for the USDA "Farmers to Families Food Box Program" has been reached with The Berry Man, Inc. based in Santa Barbara.
It was approved to deliver the first $3.6 million of a $14.7 million bid to provide fresh fruits and vegetables to nonprofits throughout the Tri-County area.
The federal program serves The U.S. Puerto Rico and Guam.
Les Clark, President of The Berry Man, Inc., said he found out about the program in April, put in a bid and in less than a month the distribution had begun. "We all felt it was so important to bring this home for our community and our employees. We were both aggressive and ambitious."
Clark says he immediately called back workers, made produce orders and created an assembly line system to fill the boxes.
The Berry Man will be delivering its first 100,000 38-pound boxes of assorted fruits and vegetables between May 15 and June 30 with the possibility of delivering up to 400,000 boxes over the next 6 months if the need remains.
A majority of that produce is coming from farms in our area. All of it will be grown in America. That is one of the key components of the program as a way to help farmers who have had a surplus and in some cases were plowing under their fields.
Clark says it started with a proposal in April, and in four weeks the deal was in motion. "We told them we have 250 employees, we've got 90 delivery vehicles, we have product, we have sources, we've got lines of credit, all we need is the order and we can start tomorrow. And it really feels like that's what exactly happened. They said go ahead and run with it."
Companies were encouraged to use their existing distribution relationships and 501c3 nonprofits in their areas to get food to those in need.
On the Central Coast, that means the Foodbank of Santa Barbara County, Food Share Oxnard and the San Luis Obispo Food Bank.
The Berry Man has three distribution centers located in Santa Barbara, San Luis Obispo and Oxnard, Calif.
Deliveries have already begun and The Berry Man's Fleet of 90 blue delivery vehicles are on the move.
Thursday morning a big delivery was dropped off at the Goleta Boys and Girls Club for an afternoon distribution.
CEO Michael Baker says a nonprofit like the club has to pivot when hit with these challenges and this program is helping the families with healthy food during a time of crisis.
"This produce, this is the best. We are so thankful for the powers to be to have the Berry Man to be part of this. Our families deserve nothing but the best," said Baker. He is collaborating at the clubs with food distributions and lunch programs weekly.
Clark says it is a spirited effort, "to get produce to people immediately."
Suppliers have had fields bursting with product and were anxious to join in.
"We wanted good quality produce, and we are gonna need a lot of it and we are going to need it quickly," Clark told those joining in. And he received a solid return.
The Berry Man is owned and operated by Santa Barbara resident Guy De Mangeon.
The Berry Man started in 1989, when De Mangeon was a strawberry seller out of his truck. His reputation and inventory grew and many restaurants asked him for fresh produce and additional items.
It is one of the most successful businesses on the Central Coast that started from a very basic "back-of-the-truck" effort.
For more information go to: The Berry Man or Farmers to Families Food Box.