Local restaurant owners seek clarity over health regulations in light of coronavirus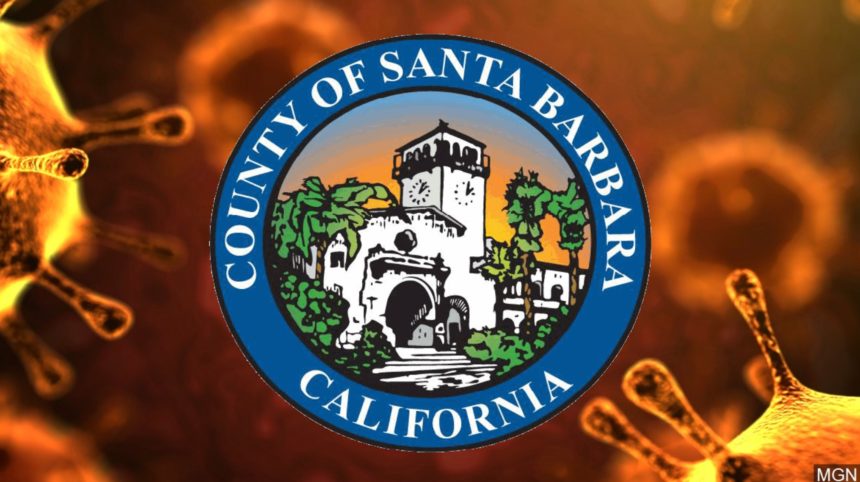 SANTA MARIA, Calif. -- For 24 years La Coqueta Mexican Restaurant has thrived in Santa Maria, and has continued to do so amid the Coronavirus outbreak.
"It's honestly an honor and a privilege. Just the amount of support these past couple of weeks and during these hard times has been incredible," said David Pompa with La Coqueta Mexican Restaurant.
But as the Coronavirus continued to spread and more statewide orders were announced, Pompa was getting confused on the overall health regulations for his restaurant.
"Since the virus has spread so fast we've been hearing all kinds of input like, you can still have business with only half capacity, and then you can have people come in, but now it has to be 6 feet away and then, now nobody can come in. So we're concerned," said Pompa.
Santa Barbara County environmental heath director Larry Fay shared what what restaurant owners need to know.
"In a nutshell restaurants can only do takeout service and delivery service under the order. Cannot have any sit down surface," said Fay.
Fay said this would apply to any kind of patio dining area.
Restaurants were able to do takeout by online orders, phone orders as well as walk-in customers.
"But the key thing is those customers there to place an order or pick up an order is to maintain the 6 foot social distancing that is required under the order," said Fay.
When customers begin to form a line, Fay said the restaurant owners must come up with a system to space them out.
Fay said at this time the health department is focusing on education and outreach.
Pompa hopes with these guidelines he will be able to continue serving the community that he loves in a safe and healthy way.
Here are some FAQs from the Santa Barbara County Environmental Health Services about Governor Newsom's Stay At Home Order:
Frequently Asked Questions About Governor Newsom's Stay At Home Order
On Thursday, March 19th California Governor Newsom issued a Stay at Home Order for California. The Governor's Order was issued Thursday, March 19th and was effective immediately and until further notice.
It requires the closure of some types of food facilities and changed business practices for others.
For more information on the Governor's Order, please visit this link. Below are some frequently asked questions about how the order affects retail food facilities in California:
Q: What is open and closed?
A: Essential services will remain open such as:
Gas stations
Pharmacies
Food: Grocery stores, farmers markets, food banks, convenience stores, take-out and delivery restaurants
Banks
Laundromats / Laundry services
People may leave home to access these essential services
What's Closed?
Dine-in restaurants
Bars and nightclubs
Entertainment venues
Gyms and fitness studios
Public events and gatherings
Convention Centers
Q: Can my bar, nightclub, winery, brewery, or entertainment venue (such as a theatre or billiard hall) stay open?
A: No. The Governor's Order requires closure of these types of establishments.
Q: Can my restaurant stay open?
A: Restaurants that serve food may stay open, but may ONLY provide take-out or delivery of food. No in-restaurant dining is allowed. Patrons may also not dine or picnic on patios or outdoor tables at the restaurant.
Q: Can people come to my restaurant, grocery store, farmer's market, convenience store or other open food facility to go shopping or pick up food?
A: Yes. However, you must ensure that they observe the required 6 feet of distance between groups/individuals from different households, between staff, and between staff and customers. Family groups may shop together or stand together in line. Please provide guidance to your patrons and staff to ensure they follow these guidelines.
Q: Are our normal hours of operation affected?
A: No. At this time the Governor's Order does not appear to limit the hours of operation for restaurants, markets, or grocery stores.
Q: Can my restaurant cater a private event offsite?
A: No. The Governor's order bans events or gatherings. No catering of private events off-site is allowed.
Q: Who can I contact for more information?
A: The staff at Environmental Health Services is happy to answer questions you may have about the Governor's Order and how it affects your specific food facility. Please call us at our Santa Barbara office (805-681-4900) or Santa Maria office (805) 346-8460. You can also email us at phdehsweb@sbcphd.org
We deeply appreciate your cooperation during this public health emergency.