CSUCI students study King Tides in Ventura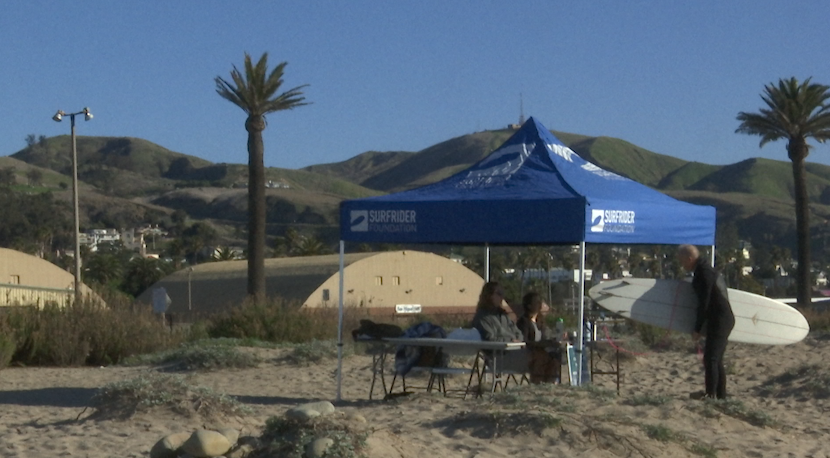 VENTURA, Calif. - Coastal communities will experience extremely high tides known as King Tides Friday through Sunday. Students at CSUCI will be using this time as an opportunity to gather some data to see if King Tides will affect surfing conditions in the future.
"Throughout the weekend, we are going to be experiencing the King Tides," said Ashley Phelps, a senior at Cal State Channel Islands.
Students in the Environmental Science Program at Cal State Channel Islands are treating this time as a learning experience.
"We are going to have extreme high tides and extreme low tides and we are just trying to see how these tides are going to impact the surfing conditions," said Ryan O'Sullivan, senior at CSUCI.
Students set up a tent and are asking for volunteers to take part in this experiment through Sunday.
"We are using local surfers' knowledge just because they know this spot the best," said Phelps. "Most of our surfers that we have recruited so far have surfed here for 20-30 years, so they know this spot very well and they are pretty much experts at Surfer's Point here in Ventura, so we are hoping to use their expertise to give us some look into the future."
Surfers will take a survey after they surf during the King Tides, then students will analyze the results. The research will determine how climate change could impact the environment, and affect the future of surfing.
"Are the waves good quality, terrible quality, and how it was through out their surf session," said Phelps. "If it is terrible quality then we are expecting with sea level rise the surfing quality in a couple of years will be bad, and if it is great quality then that would mean the surfing will be pretty great with sea level rise, but we are expecting it will be on the lower end."
"As a student, this is great experience. Just working with the local chapter in Ventura and working with the citizens, you get a really good feel of how this community is really going to be influenced by changes to our coast line," said O'Sullivan.
King Tides are expected to occur again February 8-9. Surfing volunteers are still needed.
If you're interested in volunteering, click here.