Oil leaks in Summerland targeted again as part of state effort to cap old abandoned wells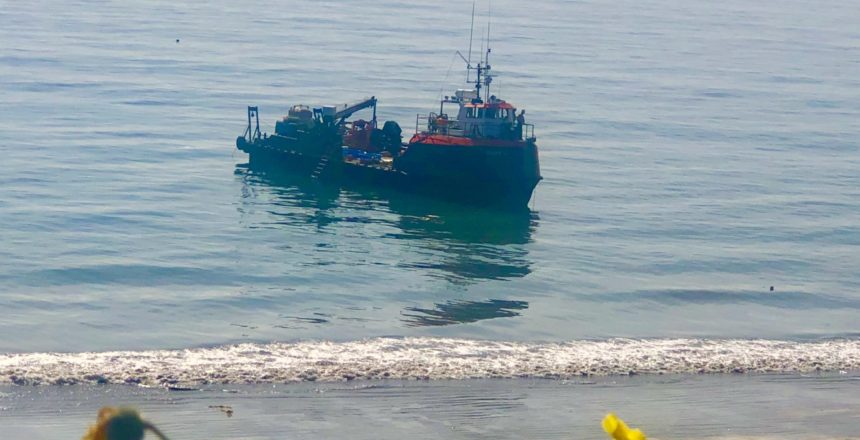 SUMMERLAND, Calif. - Old oil wells dating back more than 100 years off the coast of southern Santa Barbara County have been the focus of the California State Lands Commission in a cleanup effort backed by special funds.
$20 million has been allocated from the state to identify and cap wells that are polluting near shore waters, such as the ones in Summerland.
The Danny C vessel and its crew are at the site this week.
Divers are in the water identifying where the well-head is located and what it will take to dig in and around the area for the capping project.
That could take place in June.
Summerland was the site of the first offshore oil drilling in California back in the 1890's. Companies working there often abandoned their wells with a simple plug and took off.
Pictures from that era show towers of derricks in the sand and waters. Historians say there were 14 wooden piers and 400 shallow wells.
A report to the state says 192 wells are off Summerland, and eight are off Goleta. The wells sometimes are described as orphaned; the companies originally involved no longer exist.
The funds approved in SB 44 authored by State Senator Hannah-Beth Jackson (D-19th District) will pay for the oil cleanup and the removal of leftover pilings, steel and coastal hazards.
While the surveying work is underway this week, the Patriot oil clean up service is on standby in the Summerland parking lot in case there is an environmental concern beyond what already exists.