Oxnard SWAT members arrest Santa Paula man wanted for hurting a police dog accused of hurting another K9 on Sunday.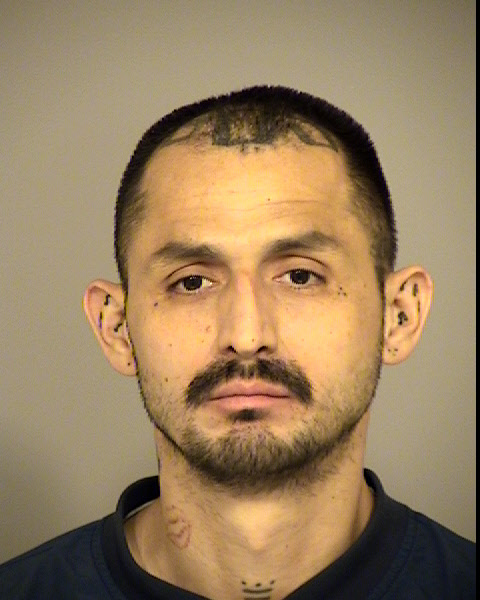 OXNARD, Calif- A traffic stop led to the arrest of a barricaded man accused of assaulting an Oxnard police dog named Leo on Sunday and this isn't the first time he was suspected of hurting a police K9.
Oxnard police said the suspect, David Hernandez, 39 of Santa Paula, was already wanted for assaulting a police dog and evading police during a prior pursuit.
Officers saw him around 3 p.m. on Sunday in the Walgreen's parking lot on Vineyard Ave.
They said Hernandez was a passenger in the car.
When Hernandez refused officers' commands the SWAT team came out, but he continued to refuse to cooperate.
SWAT officers ended up using pepper balls and teargas.
That's when they said he tried to run away.
Before taking him in custody police said said Hernandez assaulted their dog named Leo.
Once he was in custody, officers said they searched the car and found and a pound of methamphetamine.
Hernandez was treated for minor injuries at the county hospital before being booked in the Ventura County Jail.
He is faces charges that include possession of narcotics for sale and harming an police dogs in addition to his other outstanding felony warrants.
Hernandez was on the Post Release Community Supervision Program.