Thursday evening forecast – Oct. 31st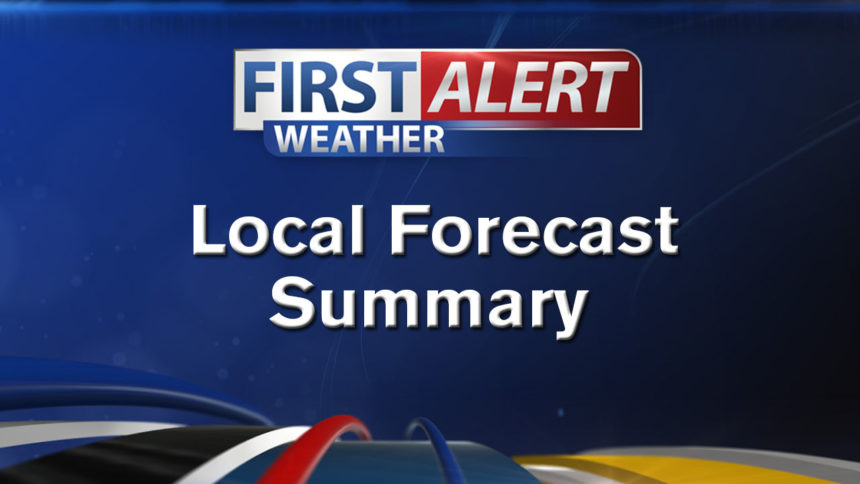 Santa Ana winds will gradually decrease in strength Thursday night, with the fire danger persisting for Ventura County as dry conditions remain over the region. Cold temperatures overnight are expected tonight into the weekend, especially over the interior regions.

The worst is certainly over for this Santa Ana event but still expecting some gusty winds through Friday evening. Winds mostly below advisory levels now and speeds will be 5-15 mph weaker tomorrow. Most trick or treaters tonight will be experiencing fairly light winds, generally under 15-20 mph. Light offshore flow will continue over the weekend as well but turning lightly onshore in the afternoon.

Thursday temperatures warmed a few degrees in most areas as the cold continental air from the previous trough is being replaced by warmer air from the west. We should continue to see a few degrees of warming Friday, with temperatures making there way into the mid to upper 70s. Some additional warning for inland areas again Saturday and Sunday but otherwise very little change or possibly a degree or two of cooling at the coast with onshore flow returning.

Very cold overnight temps expected again for inland San Luis Obispo County, and wind protected areas south of Point Conception. Very cold as well in the Ojai Valley, parts of the Central Coast and southern Santa Barbara County. Morning temps will warm a few degrees as onshore flow returns over the weekend.

A much quieter week next week with a couple little troughs coming through but no precipitation. Gradients will vary from light to moderate onshore and we likely will see some marine layer clouds returning to most coastal areas at some point. Otherwise, daytime temps will be within a few degrees of normal. High pressure building in aloft later next week should lead to some warming by Thursday. Overnight lows will be seasonably cool but not as cold as it`s been this week.