Tuesday evening forecast – Oct. 29th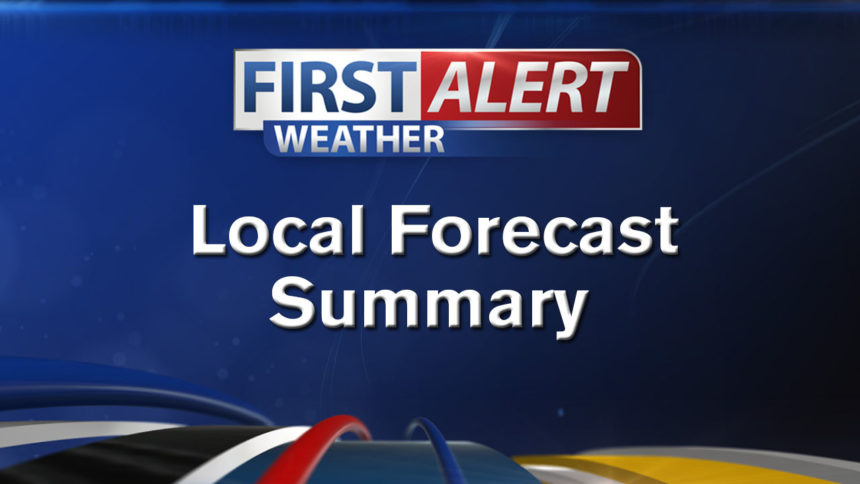 The next Santa Ana wind event remains on target for Tuesday night through Thursday. This event has all the ingredients for a rare and strong event, with one of the strongest offshore surface pressure gradients on record. Peak wind gusts over Ventura County should fall in the 50 to 70 mph range, but there is a good chance for some gusts around 80 mph during the Wednesday peak. These winds will result in a significant threat for large fast-moving fires and wind damage (like downed trees, power lines, and broken signs or overhangs). Power outages are likely. High Wind Watches and Red Flag Warnings have been posted as a result for all of Ventura County 11PM Tuesday through 6PM Thursday.
Daytime temperatures will be mild (in the 70s) Wednesday and Thursday over the coastal and valley areas thanks to the compressional heating of the offshore flow as it descends down from the higher elevations. Some of the colder interior valleys will see lows in the 15 to 25 degree
range, including the San Luis Obispo County Valleys. Freeze Watches are in effect as a result, with dangers to vegetation and exposed water lines. Some wind sheltered coastal valleys will also drop to near freezing on the coldest morning (Thursday), including the Santa Ynez and Ojai Valleys. Frost Advisories or Freeze warnings will probably need to be issued.
Cool trick or treating conditions are expected (evening temperatures generally between 53 and 63). Winds will be fairly light as the offshore event quickly ends.
High pressure aloft will form over the area by Friday and Saturday, with much weaker but still offshore surface gradients. This should result in near normal temperatures on Friday, and around 5 degrees above normal on Saturday. Little change expected through Monday after that, though the marine layer should make a return sometime, with Monday the most likely suspect at this point.