Dons beat Royals on Johnson's buzzer beater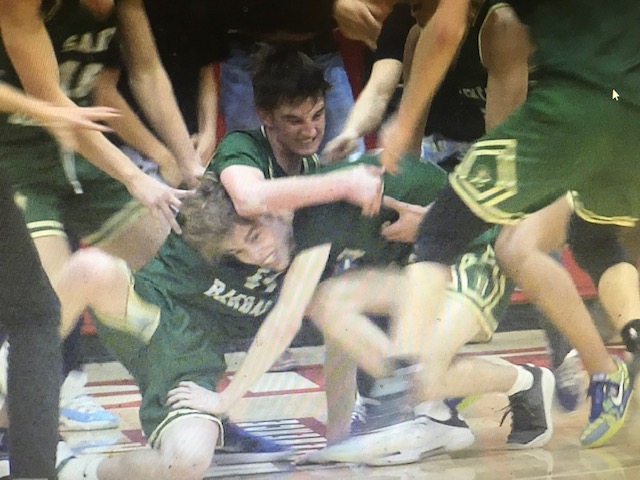 SANTA BARBARA, Calif.- The Dons-Royals boys basketball game was good to the last shot.
With one second left, junior Jasper Johnson caught Stephen Davis' inbound pass and made a short shot as time expired to give Santa Barbara a 45-43 Channel League victory in front of a packed gym at SBCC.
San Marcos had just tied the game at 43 on a Will Pace layup with 20 seconds left.
Johnson fired up a three-pointer that missed and the ball was knocked out of bounds by the Royals with 1.1 second left.
Johnson,who finished with 15 points, said afterwards that it was his first game-winning shot in high school.
John Connolly scored a game-high 17 points for the Royals who led after each quarter but could not finish it off for the win.
Bryce Warrecker had 15 points for the Dons including 8 in the final quarter as the Dons improved to 2-0 in league while San Marcos dropped to 1-1.