'Reimagined' Old Spanish Days Fiesta keeps SB summer tourism outlook bleak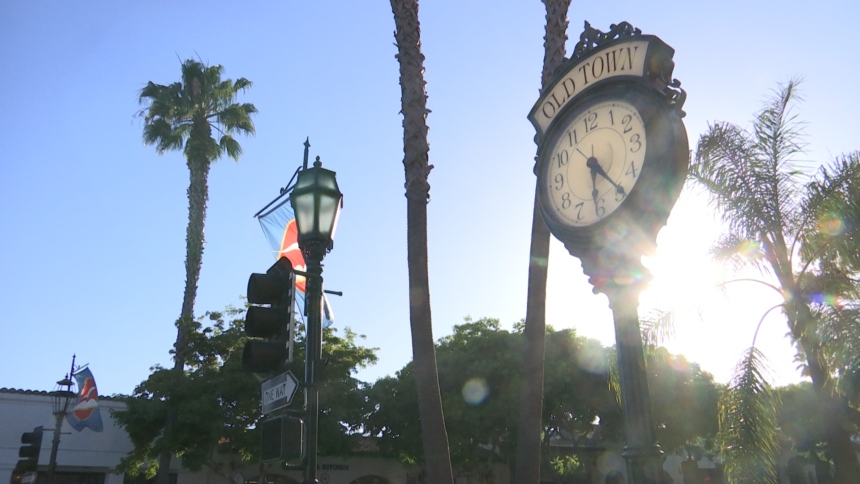 SANTA BARBARA, Calif. - The Old Spanish Days board of directors announced Thursday that the 2020 event will look much different due to the coronavirus pandemic.
With the public's health and safety top of mind, organizers decided to cancel Old Spanish Days Fiesta events that draw large crowds--such as the mercados or rodeo.
The Historical Parade is currently being "reimagined," with a goal to entertain and pay tribute to health care workers. Organizers want the spirit of Fiesta to live on through the broadcast events still set to take place.
Old Spanish Days usually brings in thousands of travelers from around the world each year. The Fiesta cancelations and changes come after Santa Barbara's annual Solstice celebration was moved online and the 4th of July fireworks festivities were canceled.
With Santa Barbara facing a summer with little to no tourism expected, businesses are facing a tremendous challenge.
"[Those events] raise a lot of money," Downtown Santa Barbara Board President Bob Stout said. "It brings a lot of money to the city. But I mean everybody gets [the changes]. We gotta be safe."
Before tourists can return en masse, city leaders are focusing on safety and novelty to try to bring locals back downtown to support businesses. The city this week voted to approve measures to close the 500 and 1200 block of State Street to cars, opening up the street to pedestrians.
The city is also planning on moving retail and restaurant dine-in space outside onto the sidewalks in order to create more space for customers to practice physical distancing.
"You're gonna be able to eat, and probably drink, outside the restaurants," Stout said. "Which is gonna be fun. It's gonna be more of a European feel for Santa Barbarans… I think it's gonna be a safe place. But we gotta be careful. We gotta do it right.
"I haven't seen that kind of openness from the city in 40 years. So for them to react this way is really responsive," he added.
These new measures are still pending certain permits and do not have an official start date. Stout believes, however, that the new measures could make a big difference and keep several businesses alive.
"Without these progressive moves by the city, I think it could have been a death nail for up to 30 to 40 percent of the restaurants," Stout said. "We'll see how it turns out, but at least now I feel like we've got a chance."
Old Spanish Days is still planning to bring celebrations to the city in a safe way. The 2020 edition is scheduled to take place Aug. 5-9.