El Desfile Histórico (Historical Parade) organizers hope to provide joy in a safe way this year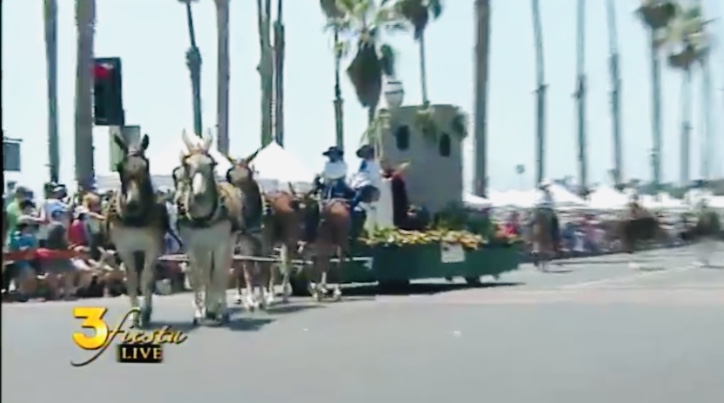 SANTA BARBARA, Calif. - El Presidente 2020 Erik Davis said his board will meet next Wednesday to talk about Old Spanish Days.
Board members already postponed La Primavera, a kick-off event that supposed to take place this week.
They are not giving up on all of Old Spanish Days, but the 96th edition, set to take place Aug. 5-9, won't be the same in 2020.
"Fiesta is going to look different, the situation is different for us all. We are going to have more details after our board meeting next week, but at the very least we hope to provide a little bit of hope, joy and optimism, however that looks," said Davis.
Davis, who also serves as the executive director of TV Santa Barbara, is well suited for the task of considering virtual ways to celebrate.
Jan Bryant is holding out hope that the Ventura County Sheriff Posse will ride again in the televised parade that usually takes place on Fiesta Friday along Cabrillo Blvd.
As the posse's parade chairman she said she has been trying to sign up and pay the $135 group fee. She noticed the website wasn't allowing her to submit her usual application with the May deadline. And she couldn't reach anyone at the Fiesta office by the Carriage Museum in Santa Barbara.
"We have ridden in the Santa Barbara Fiesta parade for many years and are very honored and proud to do so. This is a fabulous parade," said Bryant.
She considers El Desfile Histórico and the Rose Parade as the best parades in the county.
Davis hopes people will be patient. He said they will have answers soon.
"We have been monitoring the situation around coronavirus for two months now, working with city officials, county [officials], county health officials. The number one priority is going to be the health and safety of our community."
Board members will meet next Wednesday at their Carriage Museum office in Santa Barbara.

Donations to the nonprofit Old Spanish Days in Santa Barbara, Inc will help make whatever the 2020 plans include come to life.
People interested in helping or sponsoring events may visit sbfiesta.org and look for the donate tab that links to the Square secure website.