Former San Marcos HS star Jackson Stormo transfers to Siena College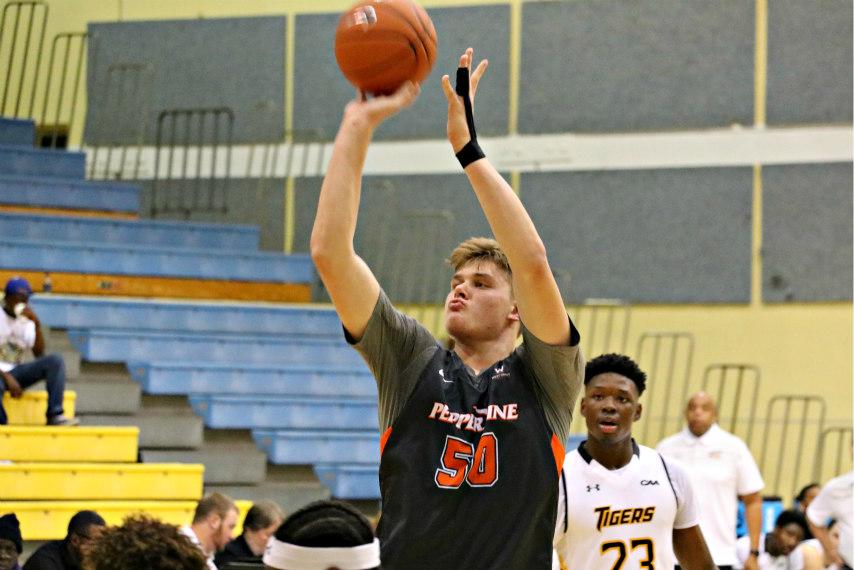 SANTA BARBARA, Calif. - Jackson Stormo is heading east to continue his college basketball career.
The 6-foot-8, 250 pound center is transferring from Pepperdine to Siena College in New York.
He is expected to sit out this upcoming season and will have two years of eligibility for the Saints who are an NCAA Division 1 program that competes in the Metro Atlantic Athletic Conference.
Stormo appeared in 35 games for Pepperdine over the past two seasons but got limited minutes. He scored 31 points and pulled down 38 rebounds in less than 90 total minutes of playing time for the Waves.
He had a monster senior season for San Marcos High School in the 2017-'18 season, leading the Royals to their first ever CIF-Southern Section boys basketball championship.
He was named CIF-SS Division 2A Player of the Year averaging nearly 18 points and over 12 rebounds per game that season.