Kobe Byrant's passing hits close to home for local athletes and sportscasters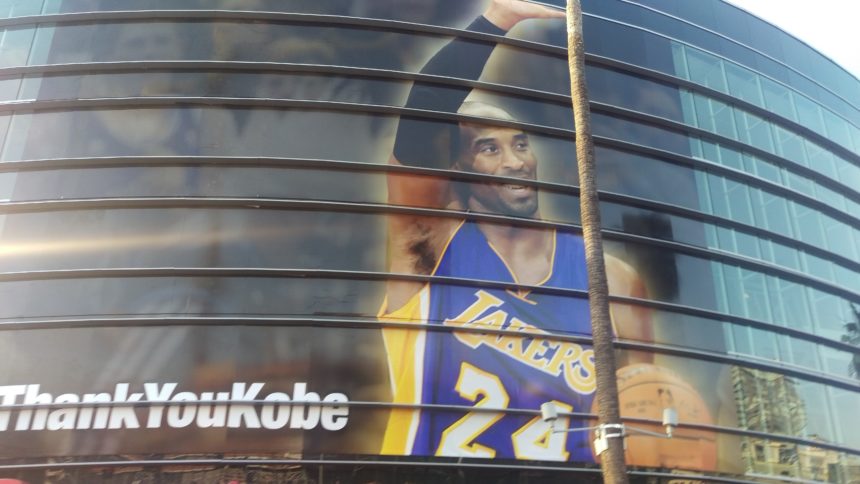 Kobe Bryant inspired people on and off the basketball court.
Many of his fans are gathering at the Mamba Sports Academy in Thousand Oaks to remember him.
The 41-year-old died in a helicopter crash with eight others. It happened in the hills above Calabasas near Las Virgenes Road during foggy conditions early Sunday. It sparked a small brush fire.
Ventura County Sheriff's Helicopter crews said they did not respond but their crews often fly nearby.
Ventura County Fire did not have any information to report on the crash.
NewsChannel 3 Sports Director Mike Klan said, "The sports world is going to feel this for a long time. This is a huge loss for the sports world."
Longtime sports reporter Senerey De Los Santos called him her "all-time favorite athlete."
"I had the pleasure of interviewing him and he was always so humble."
Bryant held basketball camps at UCSB and inspired up and coming players.
Southern Methodist University student Nick Dunn said he always wanted to go to those camps, but the timing wasn't right.
Like many young fans, Dunn said he wished it wasn't true.
"I have never been more distraught in my entire life. My entire world was Kobe Bryant. I grew up with posters all over my walls, watching him at 7:30 every other night, and learning from him on how to be better myself. It's one of the most devastating things in the world to hear your idol has died in such a tragic way," said Dunn.
This is a developing story. According to ESPN, Kobe Bryant's 13-year-old daughter Gianna was one of the other victims in the helicopter crash. The ESPN source says the two were on their way to a travel basketball game. There may have been another player and parent in the helicopter.
Senerey De Los Santos will have more on NewsChannel 3 tonight.