Measure to fund Five Cities Fire in Oceano coming up short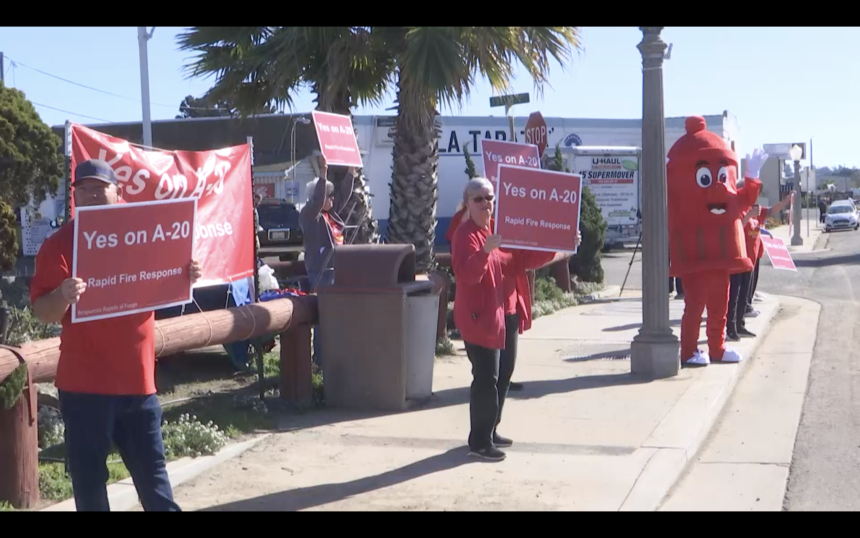 OCEANO, Calif. - A tax measure that was presented to Oceano voters as a way for the city to remain part of the Five Cities Fire Authority has not yet received enough votes to pass, despite a strong majority of voters who supported it.
Oceano's proposed Measure A20 would increase burdens on property owners in order to ensure the city stays under Five Cities Fire Authority protection.
On Wednesday, with all precincts reporting, support for the measure reached 63 percent, a large majority, but not enough to reach the two-thirds threshold needed to pass.
The money would be used to fund Oceano's portion of service from Five Cities Fire. Other cities covered by the Five Cities Fire Authority had looked to revoke Oceano from the coverage area due to a perceived "unfair" financial burden on surrounding cities.
Without this funding, the community would have to leave the agency's protection.
During its first year, the Measure A20 tax would cost property owners $180 per parcel within Oceano. It would go up 2% every year after that.
The Oceano Community Services District assured voters that even if the measure does not pass, they will still receive help for emergency calls.
They said the closest available fire truck would answer the call.
Will Clemens, General Manager of the Oceano Community Services District, said that "what it really comes down to is the second call." The closest truck could be further away for a second or third emergency in the same time period.
Changes will not happen immediately.
"Oceano will cease to be a member of Five Cities Fire Authority, effective June 30th, 2021," said Clemens. After that, "the district will have to determine how best to provide those services to the community," he said.
Cal Fire could step in to fill those services. They have a 3,200 square mile service area.
For the most up-to-date results, click here.