Former UCSB star Shane Bieber visits kids at Cottage Hospital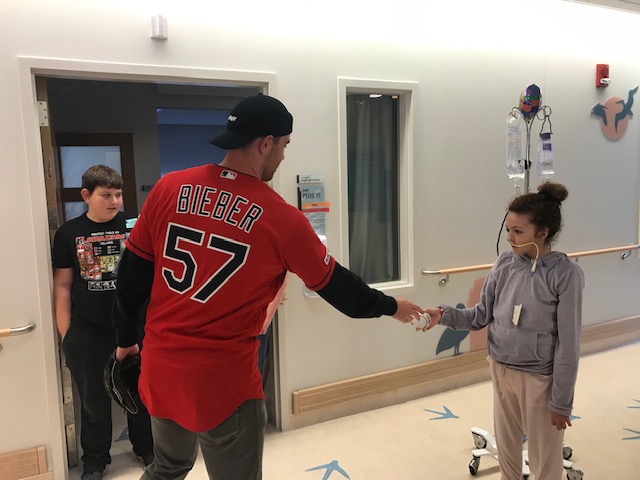 SANTA BARBARA, Calif.- Well before Shane Bieber was named Major League Baseball's MVP of the 2019 All-Star Game and before finishing fourth in the Cy Young voting in the American League, the right handed pitcher out of UCSB spent time with kids at Cottage Hospital.
His first visit was December 2018 and not too many kids or families at the hospital knew of the Cleveland Indians rookie.
But after his breakout season in 2019, all the kids wanted to play catch with him in the hospital hallway and get his autograph this time around.
Bieber posed for pictures and had sincere conversations with the kids on the pediatric floor.
He pitched at UCSB for three seasons, leading the Gauchos into their first ever College World Series appearance in 2016.
He lives in the Santa Barbara area in the offseason.