Three Cardinals soar to the next level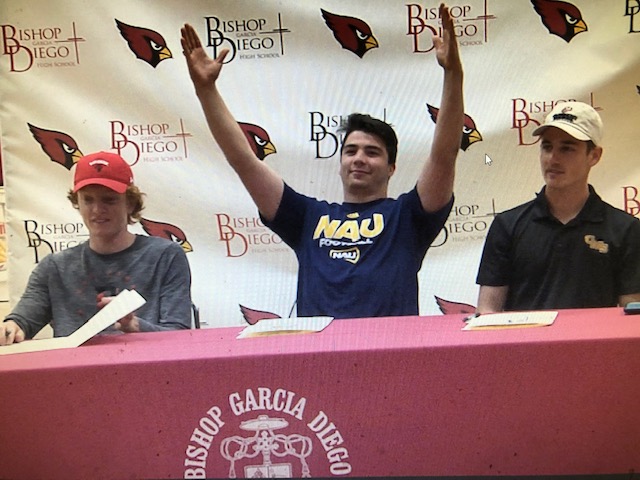 SANTA BARBARA, Calif.- Bishop Diego High School hosted a National Letter of Intent signing ceremony for three student-athletes that will play their respective sport in college.
Soccer standout Adam Luckhurst signs with Davidson College in North Carolina.
Star running back Adrian Soracco made a last day change and signed with Northern Arizona University instead of the College of Idaho.
Baseball starting pitcher Hamilton Finefrock inks his name with Claremont McKenna College.