Dons water polo outlasts DP in four overtimes to advance in league tournament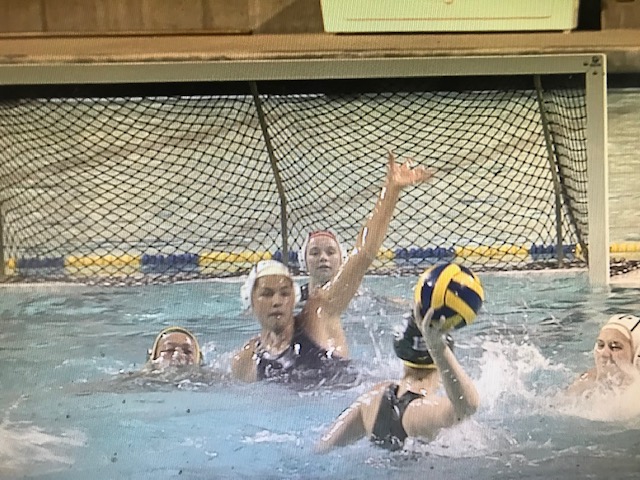 GOLETA, Calif.- Finally Sophie Johnson ended it.
She scored a sudden death goal in the fourth overtime to give Santa Barbara a thrilling 9-8 win over host Dos Pueblos in the first day of the Channel League girls water polo tournament.
The Dons advance to the championship game against San Marcos who cruised by Cabrillo 17-7.
Santa Barbara's game with DP was close throughout as it was tied at 3 at halftime and the Chargers led 6-5 after three quarters.
It was tied after regulation at 7.
After a scoreless three minute overtime, each team tallied a goal in the second three minute session. Shannon Connolly scored for Dos Pueblos but Santa Barbara answered as Elise Power scored right in front of the net after the Chargers thought play had stopped.
They moved into a sudden death third overtime but the game remained tied at 8.
In the fourth overtime, Johnson sent the Dons fans home happy with the game-winning goal.