Dons get defensive and beat San Marcos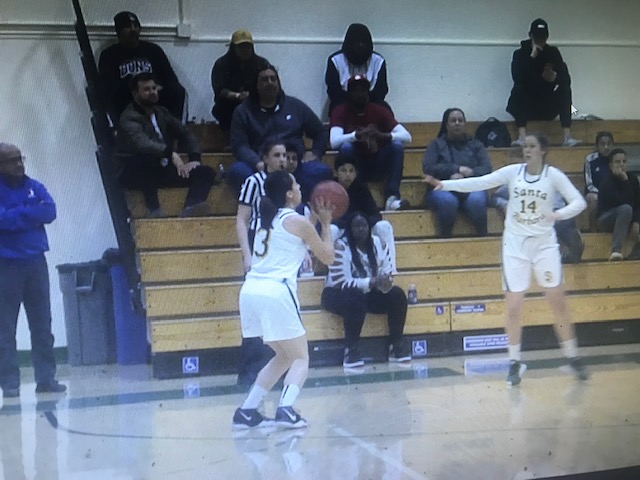 SANTA BARBARA, Calif. Santa Barbara held San Marcos to just seven second half points and beat the Royals 50-35 in a Channel League girls basketball game.
Santa Barbara led 29-28 at halftime before putting the defensive clamps on the Royals to improve to 2-0 in league.
Athena Saragoza led all scorers with 19 points while Caia Trimble added 15.
San Marcos was led by Lily Poehler who tallied 13.