Gauchos hold off Bakersfield and win first road game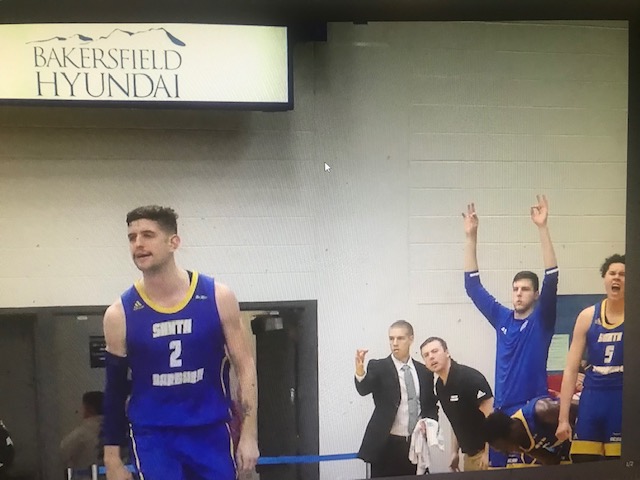 Bakersfield, Calif.- UCSB survived a late turnover and a missed free throw and won at Cal State Bakersfield 64-60.
The Gauchos have won four straight games and improved to 5-3.
Matt Freeman had a team-high 19 points and hit four free throws down the stretch as UCSB improved to 5-3 on the year.
Leading 59-58 Devearl Ramsey threw a bad pass with 17 seconds to go but the Gauchos dodged a bullet as Bakersfield missed inside and Freeman grabbed the rebound.
He was fouled and made two free throws to put UCSB up 61-58.
Bakersfield's Czar Perry, who scored a game-high 23 points, made two free throws with 5 seconds to go and the Roadrunners then fouled Jaquori McLaughlin.
The junior missed his first free throw and made the second and UCSB led 62-60.
But Perry was called for traveling with two seconds left and Freeman sealed it with two more free throws and UCSB won for the first time in three road games.