UCSB soccer nabs 3 Player of the Year honors by Big West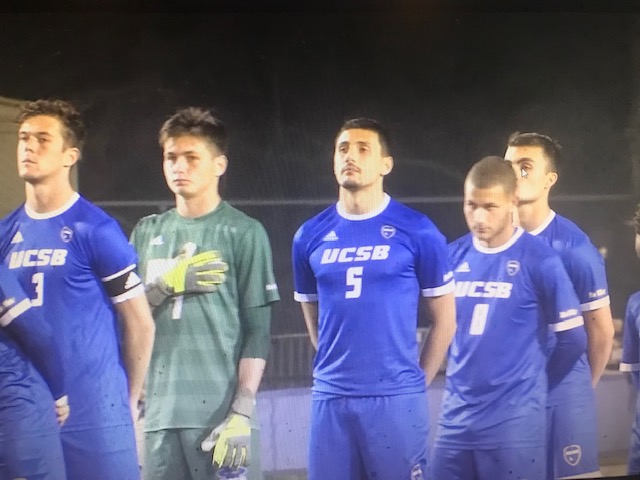 UC SANTA BARBARA, Calif. -
Eight members of the UC Santa Barbara men's soccer team were named to Big West All-Conference teams and three student-athletes earned player of the year awards, as the conference released its list of awardees on Tuesday afternoon.
Senior wingback Noah Billingsley earned Defensive Player of the Year honors, senior attacking midfielder Thibault Candia was selected as Co-Midfielder of the Year, and freshman attacking midfielder Finn Ballard McBride earned the nod as Freshman of the Year.
In addition, the Gauchos landed five players on the All-Conference First Team, with junior right winger Rodney Michael, senior defensive midfielder Sahid Conteh, and junior centerback Hunter Ashworth joining Billingsley and Candia.
Sophomore goalkeeper Ben Roach and Ballard McBride were UCSB's two honorees on the All-Big West Second Team, while the latter was also selected to the All-Freshman Team.
Senior striker Will Baynham was Santa Barbara's lone student-athlete on the honorable mention list, bringing the tally up to eight players selected across the four teams.
The Gauchos play at UC Davis in the Big West Tournament final at 2pm on Friday, November 15.