Rollover crash in Santa Barbara damages multiple parked cars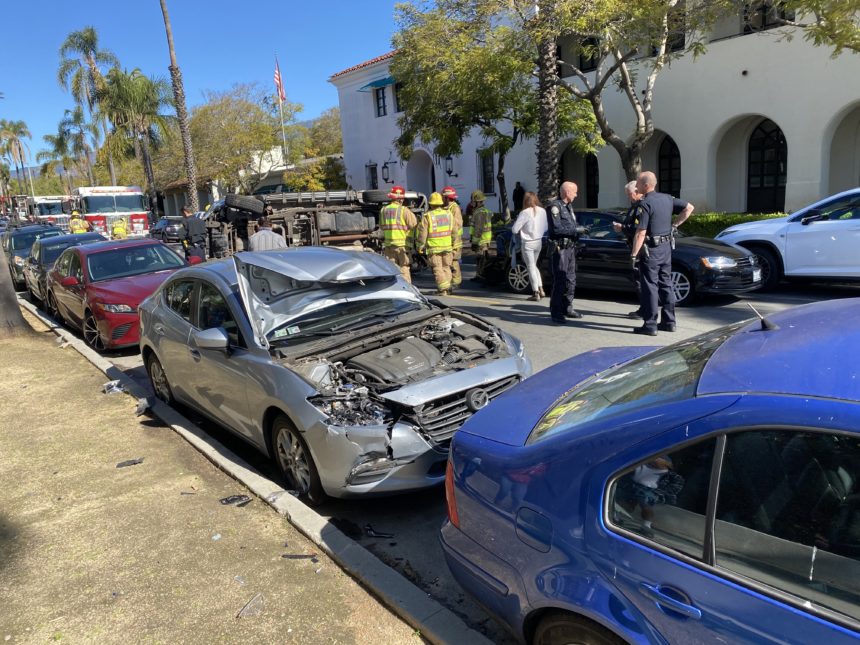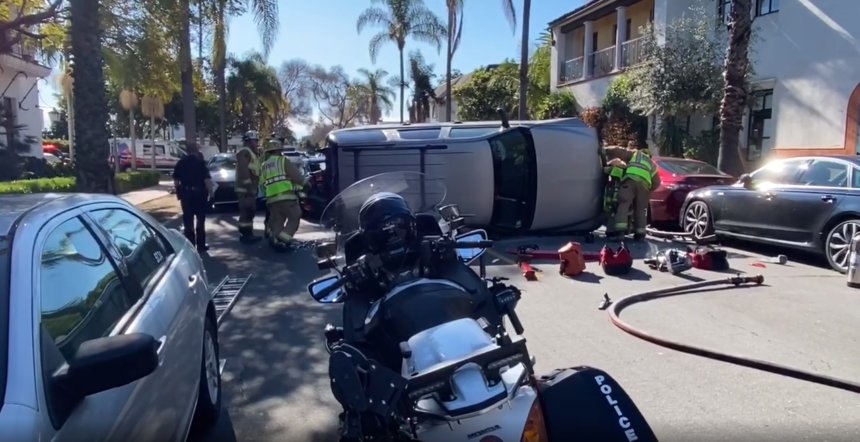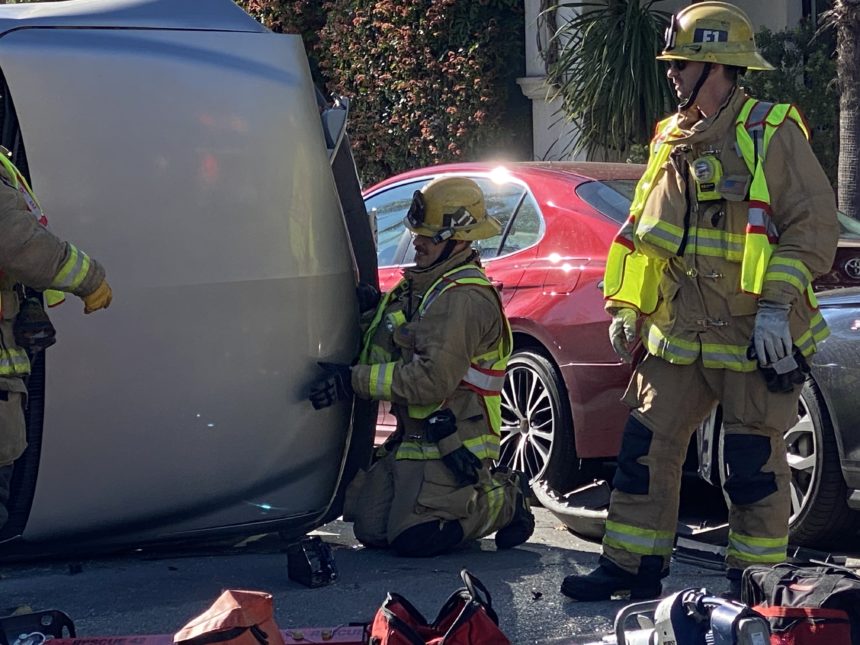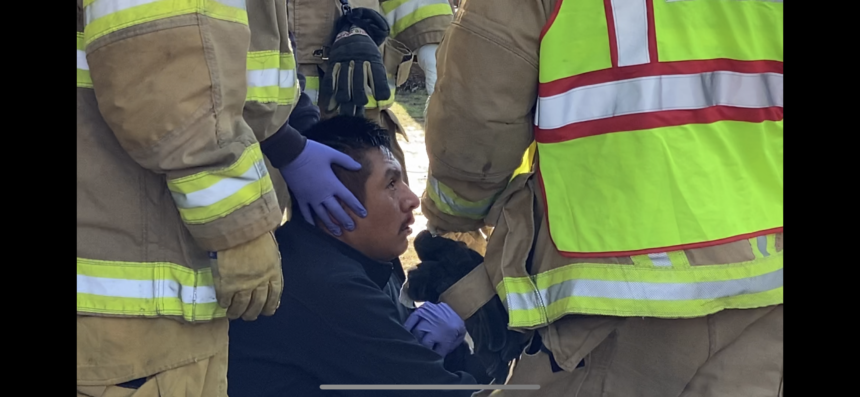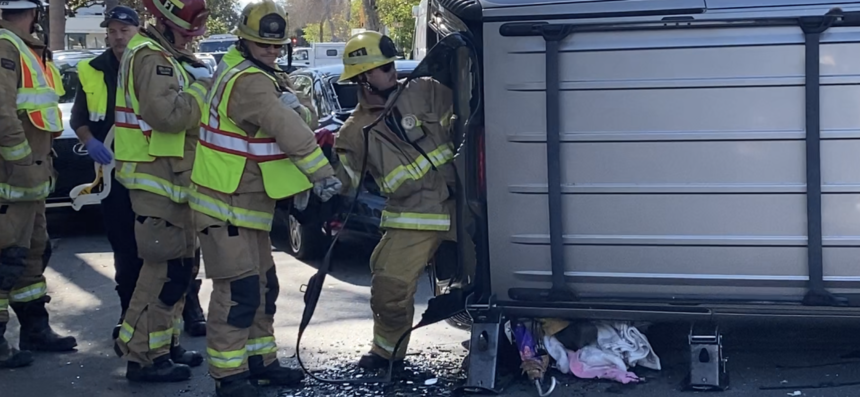 SANTA BARBARA, Calif. -- A vehicle rollover damaged multiple parked vehicles Wednesday morning in downtown Santa Barbara.
Santa Barbara City firefighters responded to the eight-vehicle accident around 10 a.m. at Garden and Cota in Santa Barbara.
According to responders on scene, the driver that caused the incident had a medical emergency and lost control of the Chevy Tahoe.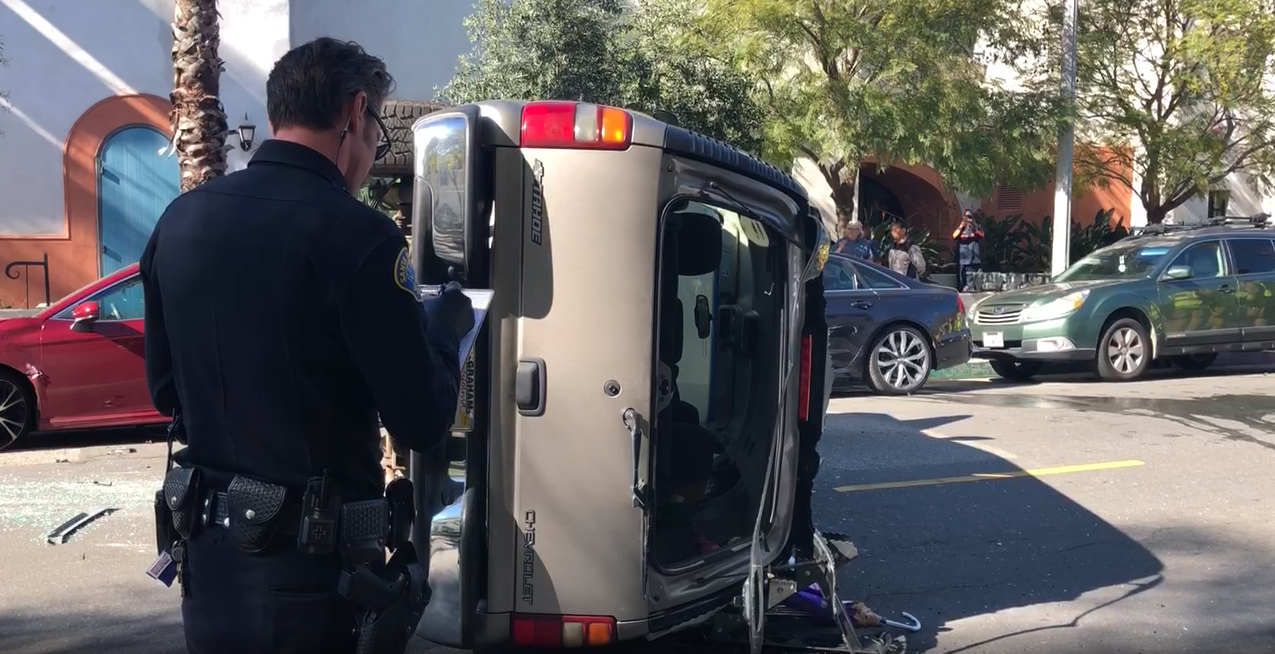 The first rescue crew on scene reported one person trapped, and the vehicle still in gear.
One person was treated on scene, another was transported to the hospital.
Roads were blocked due to this incident.
A preliminary investigation shows the driver of the Tahoe may have had a medical emergency that started a block away.
A driver right behind the accident scene Danny Najera with Anacapa Concrete said, " all of a sudden I saw him run a stop sign then he hit the Volkswagon, hit three cars rolled on top of that green one, flipped over and that is when I realized the guy was having a heart attack or something."
Workers from the Santa Barbara Public Works department said they could hear the crash from inside their building.
One worker came out to find her car badly damaged.