Cottage Urgent Care opening first location in Goleta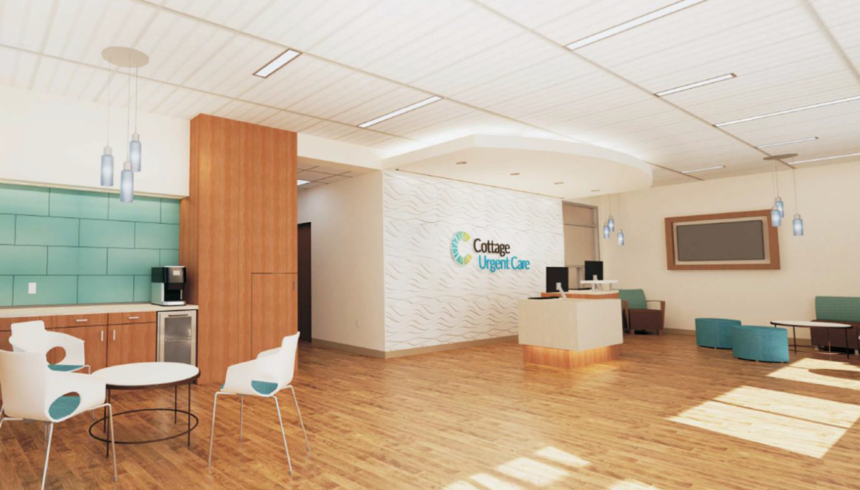 SANTA BARBARA, Calif. - Cottage Health is opening 10 urgent care centers across the tri-counties region in order to increase access to local healthcare.

The newest location at Hollister Village in Goleta is only three weeks into construction.
"Our first one will open actually within the Santa Barbara area," Cottage Health chief medical officer Dr. Ed Wroblewski said. "Plans right now are to open in early summer."
Each of the facilities will be open 365 days a year from 8 a.m. till 8 p.m.
They will provide walk-in care for patients of all ages and services such as x-rays, lab work, and prescribing medications.

A licensed nurse practitioner and patient concierge team members will be staffed at each location.

The goal is to help patients within 30 minutes.

"Minor problems that can be taken care of very quickly and very efficiently and with a relatively lower cost," Wroblewski said.

Locals say they would take advantage of the services.

"Because I'm out here a lot, nice to know that's it's going in," Santa Barbara resident Jim Green said.

"The people I work for, they're people and they get sick so yes I would choose this one," Goleta resident Maricela Castaneda said.
Nevertheless, a lot of locals wondered whether the new urgent care center would accept their insurance and how much it could cost.

"It depends on the insurance," Castaneda said. "I guess they have Medicare and if they take them for free, why not."

"I have a BlueCross insurance that covers me for the rest of my life," Green said. "I wonder how other people are going to survive the increased health care cost."
Self-pay is available for those without insurance at the locations.

These new centers aim to fill important needs while helping people with minor injuries or illnesses.

"Access to primary care has been a real problem for many patients, this will help relieve that," Wroblewski concluded.
According to Cottage Health, these 10 new Urgent Care Centers should create over 120 jobs in the next year.