Hyatt Centric fire stopped before significant damage to historic hotel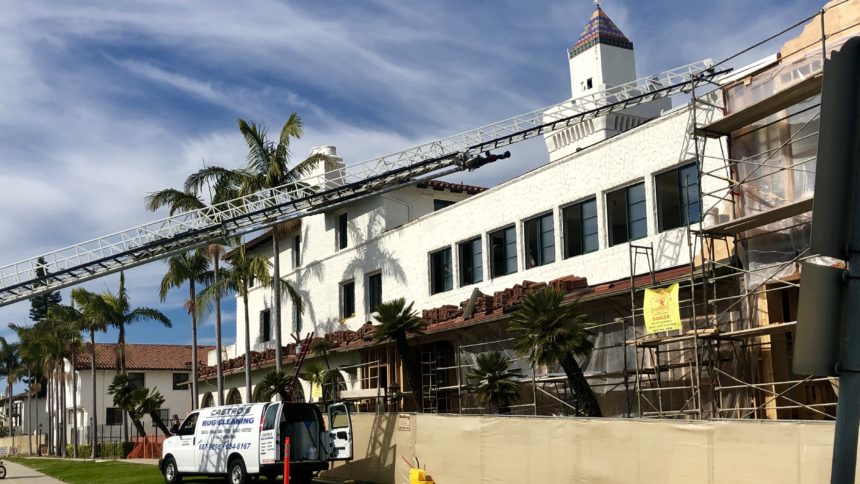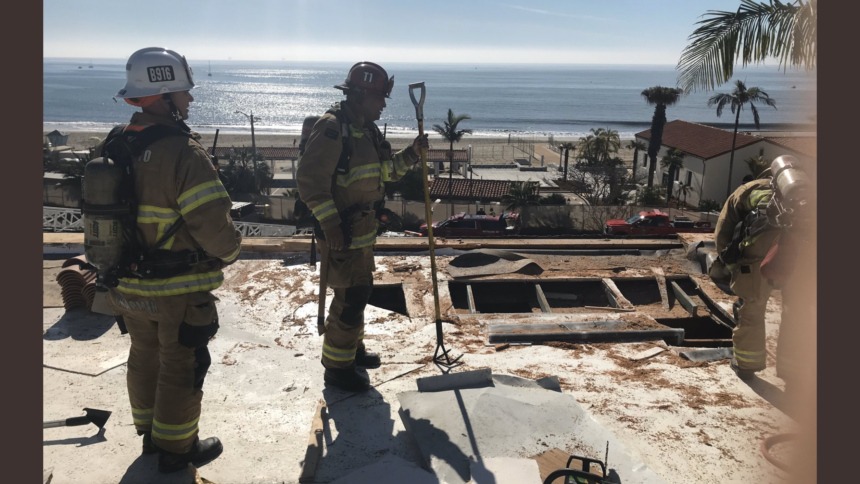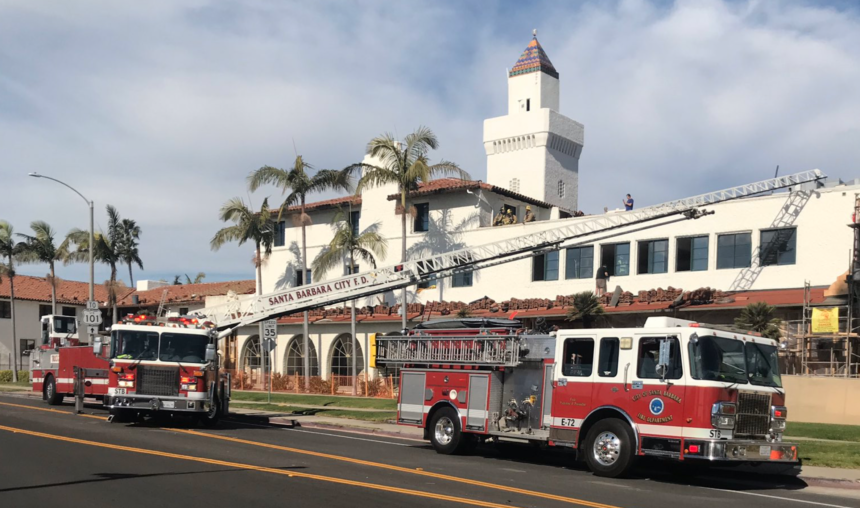 SANTA BARBARA, Calif. - A Sunday morning structure fire at the Hyatt Centric hotel was stopped by sprinklers and Santa Barbara City Fire crews before it could spread into the historic waterfront hotel.

On the scene Santa Barbara City Fire Chief Eric Nickel told NewsChannel 3, there was a roofing crew working in the area of the fire at 10:10 a.m. when they saw smoke. "The fire was burning in the walls where they couldn't see it," he said.

The work crew was using a torch on the projectThe first fire crews on the upper floor and roof where the fire was burning saw smoke coming from the walls and the roof.
They used water from their hoses to go with the sprinkler system water that went off. Nickel said the sprinklers were added after the hotel was originally built because when the hotel "was built sprinkler technology did not exist like it does today." He said that kept the fire in check.
The structure was built in 1932 at 1111 E. Cabrillo Blvd.

"It is undergoing significant renovation," said Nickel and no one was inside the eastern side of the structure."There is a significant amount of void spaces," said Nickel who said the situation would have been worse if the forecasted winds of over 30 miles per hour had been blowing.

A ladder truck was extended out from the street to the top of the hotel and several other engines were on two sides.

Santa Barbara Police closed off the street and rerouted traffic while the fire was put out.