Businesses benefit from early Halloween events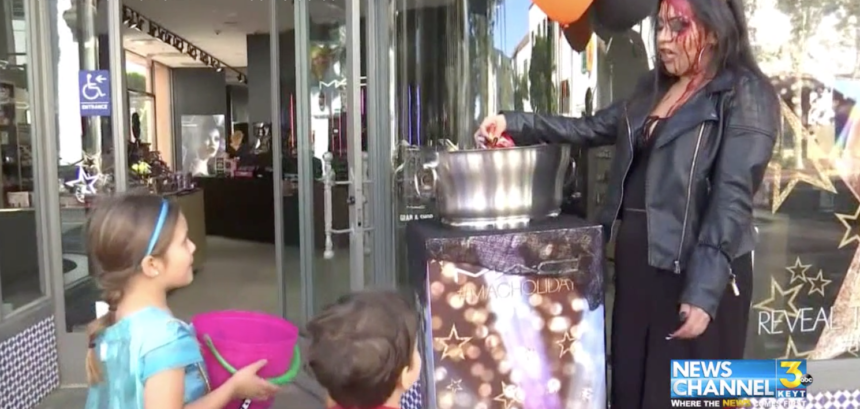 They did not wait for night fall in many areas to celebrate Halloween. Many business communities welcomed kids in the early afternoon with buckets of candy and treats.
"They do it every year, they do the same thing. They don't get scared, they go trick or treating and go to bed," Carmen Martinez
"Sometimes we enjoy a little bit with the children and some with the adults, it's important," El Bajio owner Santos Guzman. He is also looking forward to other community events for the holidays to bring the neighborhoods together.
On State Street downtown there were ghoulish makeup stops too. Many people were getting their eyes enhanced and fake blood on their face and neck.
Milpas Street not just candy and treats were handed out for a ten block area. One business owner had small gifts including glow in the dark wrist bands and small balsa wood planes.

"My husband has a thing against candy. I absolutely love candy he wants the prizes," said Karen Fedderson with the Corridan Gallery.
Another business had popcorn in small baskets. Coast Village Road became Ghost Village Road. 
One business owner was planning for at least a thousand kids by the time the sun went down. In the end the number went up to 1500.
Miles Carroll at Minelli Tile and Stone said, "we have backup candy. Last year we had to borrow candy from our neighbors here."
For business owners, they see the community coming together in a colorful and creative way. They say it is safer for the smaller kids who are not as ready for the longer nights and scarier homes that are sometimes in their neighborhoods.