San Marcos athletes Condon and Huffman sign with NCAA D3 schools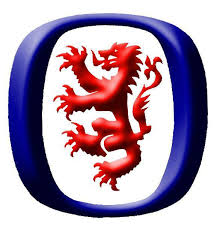 SANTA BARBARA, Calif. - San Marcos High Football star Jack Huffman and Basketball standout Tommy Condon signed letters of intent to play in college next year.

Jack Huffman signed to play football at Carleton College in Minnesota. Huffman was a two way starter for San Marcos during his Junior and Senior year.
The All League Linebacker/Tight end hopes to play wide receiver at Carleton.
"I am really looking forward to this opportunity. Carleton is a high achieving academic school. To get a chance to play football in a good program and a new coaching staff coupled with the academics is really exciting."

San Marcos Head football Coach Jason Fowle added, " Jack is one of the most intelligent players, I have ever coached. His passion for San Marcos Football was second to none. He laid everything out on the field."
Huffman is the third Royal football player to sign with a four year college this year.
Tommy Condon signed with Lake Forest College in Chicago, Illinois to play basketball next year.
Condon led San Marcos in scoring the past two years.He is a two time first team All Channel league team selection.
Condon missed most of his senior year with an injured foot. He worked hard to come back late in the season. His timely return helped lead San Marcos to a Channel League Championship.

Condon credits his teammates and coaches for his success.
"Getting over the injury was tough.My teammates and coaches really helped and encouraged me.I am now looking forward to the next chapter."

Head Coach Jelani Hick added" Tommy was great to coach because of his desire to work hard and get better. He was a key piece to our success the past two seasons. Tommy loves to learn and is very coachable. I believe he will have great success at the next level."
Article courtesy of San Marcos athletic director