The Gauchos Rick McLaughlin named National Coach of the Year in men's volleyball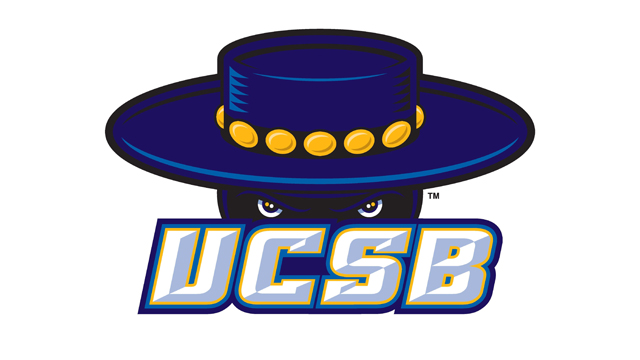 SANTA BARBARA, Calif. - UC Santa Barbara's head men's volleyball coach, Rick McLaughlin, was named the 2020 American Volleyball Coaches Association (AVCA) National Coach of the Year, the organization announced Wednesday. McLaughlin becomes the first Gaucho coach in program history to receive the honor.
"I'm honored to receive this award, but it's definitely a team award," McLaughlin said. "I'm very lucky to have two great assistants in Blaine Nielsen and Jonah Seif, who replaced two great long-time assistants Cullen Irons and Vince Devany. Also have a group of eight incredible seniors. The leadership and dedication of all twelve of these guys over the past four years, as well as the hard work by the entire team, is the reason for our program's success. This award is for our entire team and is greatly appreciated."
Just two weeks prior, McLaughlin became the first coach in program history to be named Big West Coach of the Year after leading the Gauchos on an incredible run through the abbreviated season. Before play was halted, UCSB held a 14-2 record and were a perfect 8-0 at home in Rob Gym. The team was a mainstay at the No. 3 position in the AVCA rankings and posted eight wins over nationally ranked opponents. The team's only losses came to top-ranked BYU on the road.
The Gauchos began the season on an incredible run not forfeiting a single set through six straight matches. They ended the year with 10 of their 14 wins in sweeping fashion, and finished riding an eight-match win streak.
McLaughlin accomplished an incredible feat in leading a team that was efficient and disciplined on both sides of the floor this season. The Gauchos lead the nation in opponent hitting percentage and came in second in digs per set, while also being ranked top-5 in kills per set, hitting percentage, and assists per set. Their .875 winning percentage was good for fourth best in the country.
In his time at the helm, McLaughlin has coached his team to 11 All-American standings, including a record breaking four recognitions this season, and 39 All-Conference awards.
Article courtesy of UCSB Athletics.