Heidegger hits game-winner as Gauchos stop Big West slide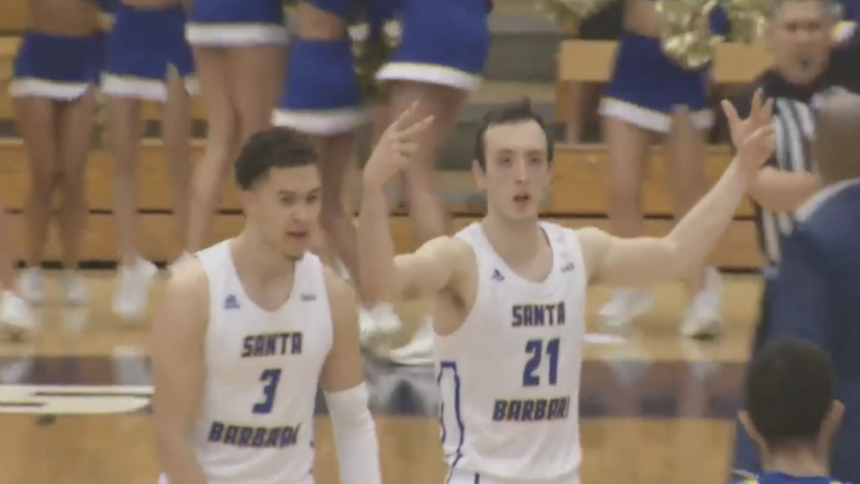 SANTA BARBARA, Calif. - It seemed like UC Santa Barbara men's basketball was heading to a fourth straight Big West loss before senior Max Heidegger came to the rescue.
After a scramble at the basket, Heidegger hit a go-ahead three-pointer that ended up being the game winner for UCSB as the Gauchos beat UC Riverside 65-63 at the Thunderdome on Saturday night.
UCSB trailed by one in the final minute before Heidegger's heroics. The Highlanders (13-9, 3-3 Big West) led by six at halftime.
The Gauchos (13-7, 2-3 Big West) play at Cal State Northridge on Thursday.