Westmont women's basketball falls to The Master's in fight for first place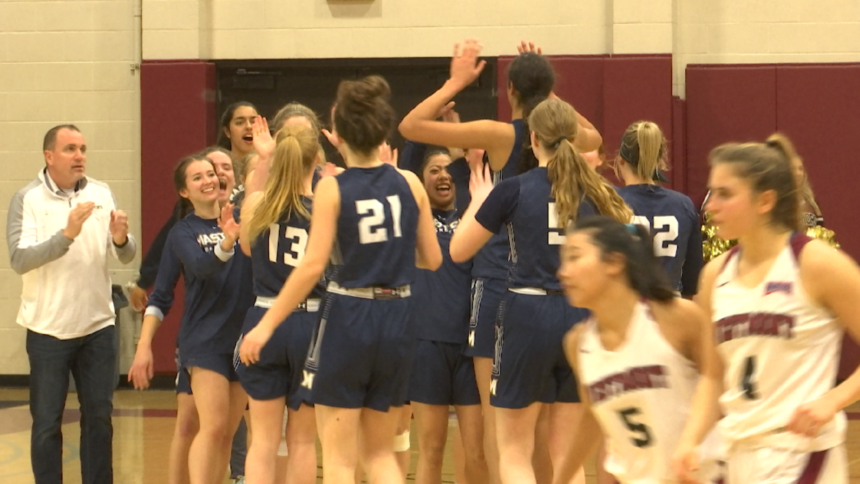 MONTECITO, Calif. - In an NAIA heavyweight matchup, Westmont women's basketball came up just short in front of an energetic home gym.
The Warriors fought back to erase a fourth quarter deficit before No. 1 The Master's took control late to beat No. 4 Westmont 64-55 on Saturday night in a matchup of two Top 10 teams in the NAIA.
Stephanie Soares impressed with 25 points and 24 rebounds for the Mustangs. Iyree Jarrett led the Warriors with 15 points and five assists.
With the win, The Master's (19-0, 7-1) stays undefeated on the season and takes sole possession of first place in the Golden State Athletic Conference. Westmont (13-3, 6-1) falls into a tie for second place.