Cal Poly football's comeback comes up short in home finale heartbreaker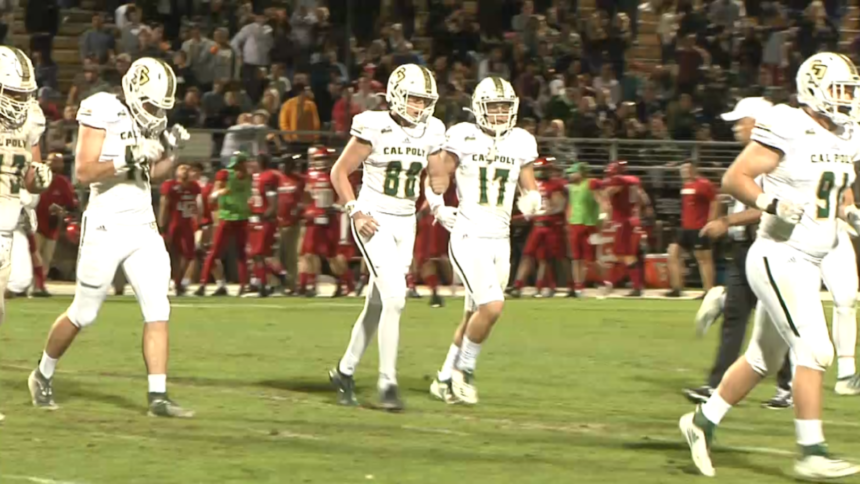 SAN LUIS OBISPO, Calif. - An entertaining fourth quarter nearly ended with an impressive Cal Poly comeback. Instead, a couple of missed chances derailed the Mustangs' rally.
The Mustangs could not convert a late two-point conversion and kicker Colton Theaker missed a go-ahead field goal with only 1:02 left as Cal Poly suffered a 42-41 loss to Eastern Washington in the team's final home game this season.
The Mustangs (2-8, 1-6) were down by 14 three separate times in the second half but still nearly pulled off the upset. Jalen Hamler threw three touchdown passes to J.J. Koski, while Duy Tran-Sampson added two scores on the ground.
Antoine Custer had 107 yards and four rushing touchdowns for the Eagles (6-5, 5-2).
Cal Poly wraps up the season next Saturday at Northern Colorado.