Strawberry truck catches fire on Hwy 101 near Ventura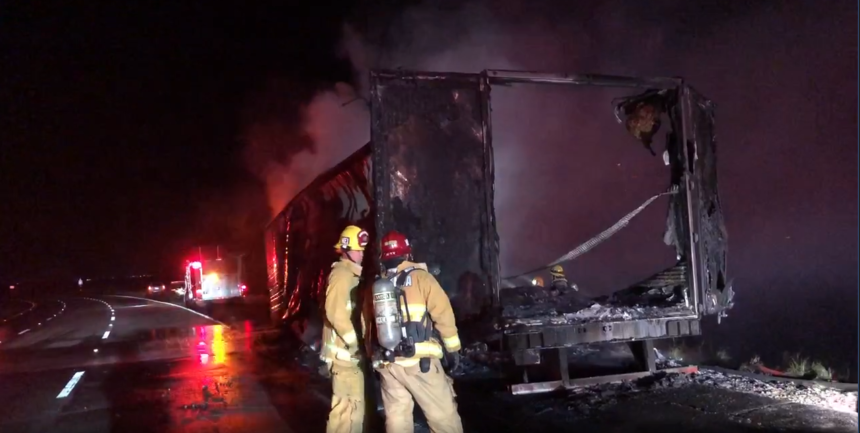 VENTURA COUNTY, Calif. - A strawberry truck caught on fire Tuesday night on Highway 101 southbound near La Conchita.
A large plume of smoke was seeing coming from inside the truck and strawberries fell onto the road.
Ventura City Firefighters was called to put out the fire just before 11 p.m.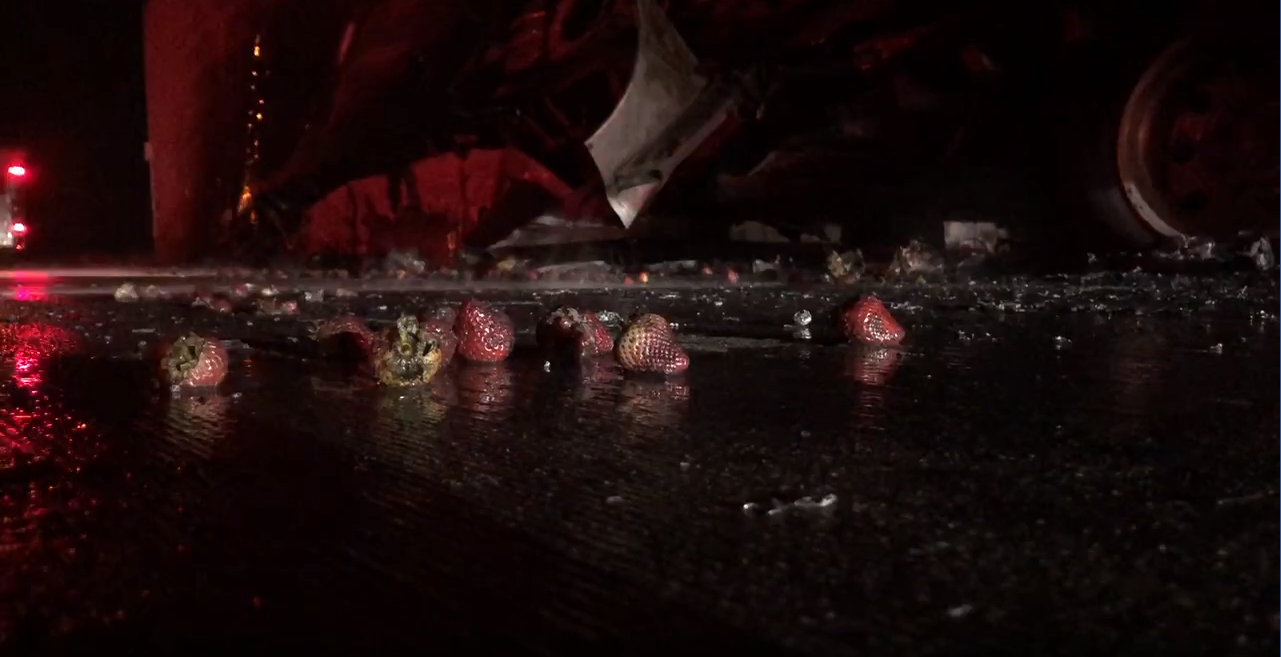 As of 1 a.m., one lane was open on the 101, according to the CHP website. The fire was officially out around 1:45 a.m.
It's not yet known what caused the fire.