Boat parade decorations fit musical theme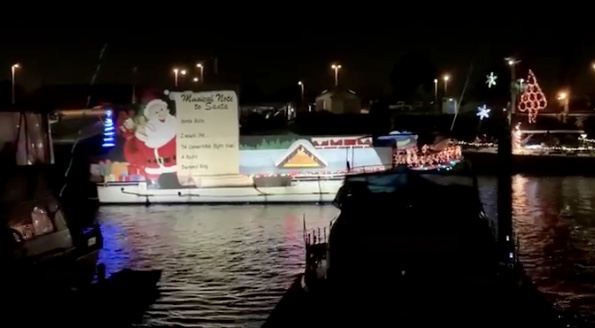 OXNARD, Calif. - Musical Notes & Holiday Floats served as the theme of the 54th annual Parade of Lights in the Channel Islands Harbor on Saturday night.
Sailors and boat owners decked their decks with lights and cruised around the harbor for people to see.
Some of the boats played music and many came away with prizes.