Northbound 101 lane closes for homeless removal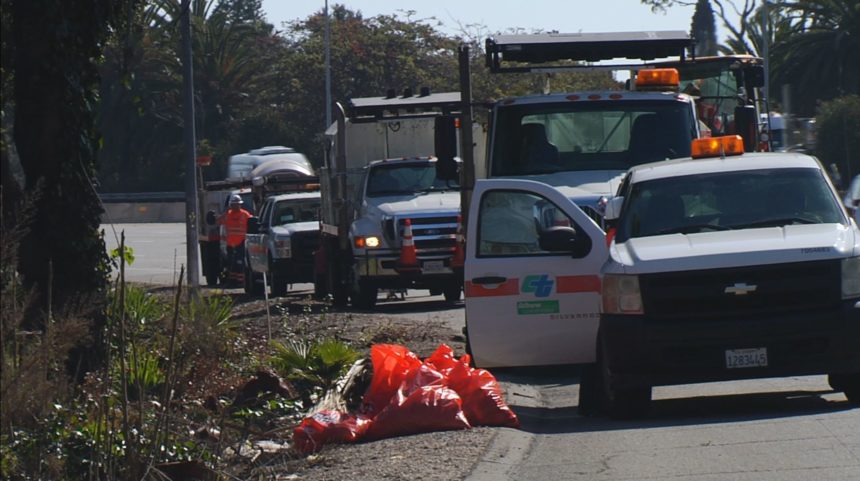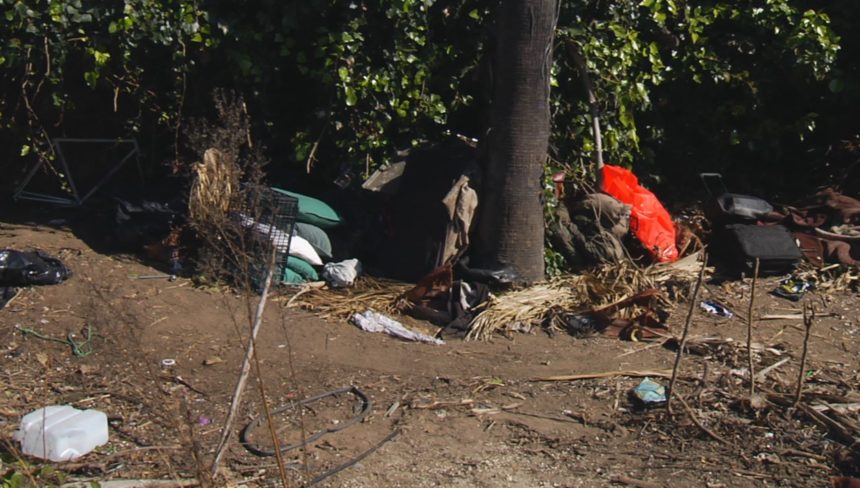 SANTA BARBARA, Calif. - One lane, an onramp and an offramp were closed Monday while workers cleared trash on the side of the freeway.
In a call with Caltrans, public information officer Jim Shivers confirmed that their workers were removing litter from the northbound side of the freeway between the Garden Street and Carrillo Street exits.
The Bath Street on and offramps on the northbound side were closed while workers were there.
As we've reported, that area of the 101 freeway has had homeless encampments, fires and complaints from neighbors about the trash and encampments.
The reoccurring closures and cleanups of homeless camps are frustrating people around town. Drivers were frustrated with two lanes instead of three and a closed Bath Street on and offramp. Neighbors were frustrated with the litter from the camps and homeless people were frustrated with proposed solutions to the continuous problems.
Sid Beck is the general manager of Campo Vans near the Bath Street offramp. He said, "The city will clear all the vegetation in one spot and the next spot you'll see another encampment grow. And it seems like they'll probably just keep moving around and doing their thing."
Justin Cody said he just recently moved into a one-room place with his wife and baby girl. Before that, he lived in his car or on the street for a couple of years. Now he has two jobs and is saving for a bigger apartment.
He said there are not enough homeless shelters in Santa Barbara. And the ones in the city fill up quickly at night.
"So there's people, some of them don't even try to go there because it's not even worth it because they deny you once they get packed," said Cody. "So they have to, what I think they need to do is open up another place where they can go to sleep."
Salvation Army, PATH and Santa Barbara Rescue Mission all have beds for those in need in Santa Barbara. One group of homeless people along the freeway spoke off camera and said they're just going to move and set up a new camp somewhere else until the city or other agencies tell them to move again. That cycle is frustrating a lot of neighbors.
"It's kind of nonsense in a way," said Cody. "Because they have to keep doing it and doing it and then doing it. Try telling them this is a place you don't get messed with, you don't have to worry about anything. Instead of them just tearing it down."
While Beck added, "And maybe try to get them into a living situation with a job, and yeah, maybe the city can set up some programs where actual people go in and try to help them instead of just going in and booting them out."
City officials said since the 101 is state property they don't handle homeless interactions. However, when they go to homeless camps on city property they encourage homeless people to use a bed at one of the shelters.
Caltrans expects to return for a second day with similar closures on Wednesday, February 26. Drivers should expect delays both today and on Wednesday.