Lompoc police dog Brahms receives body armor from K9 nonprofit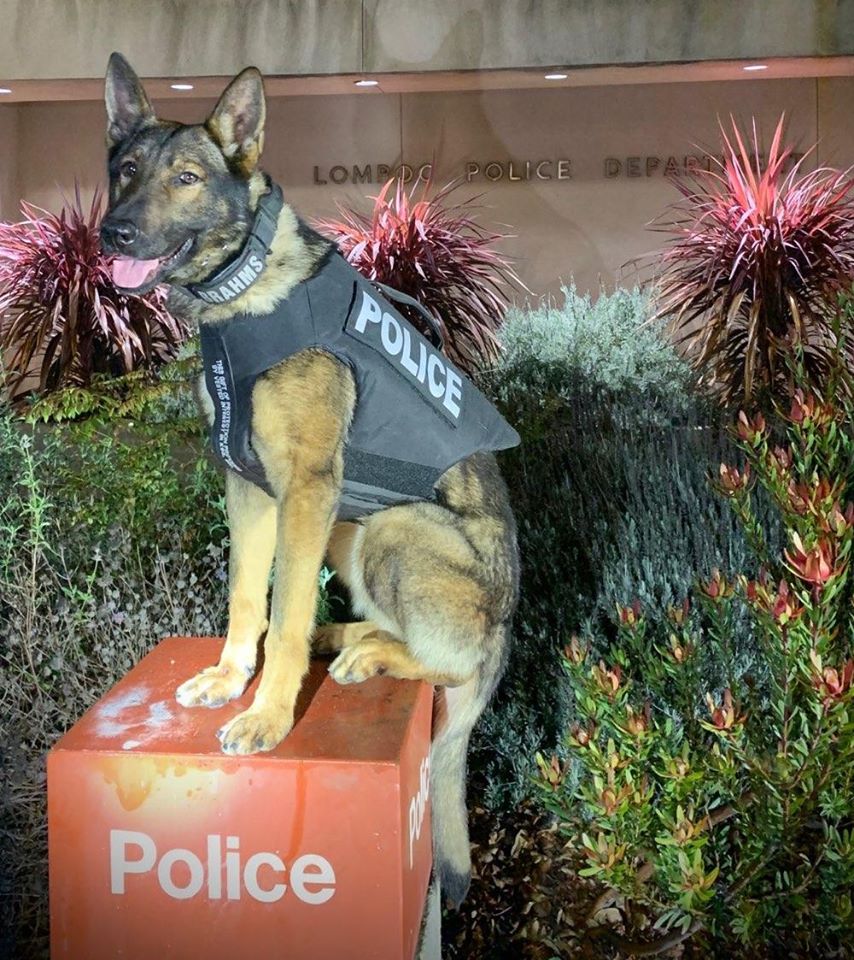 LOMPOC, Calif. - A police dog named Brahms who works with the Lompoc Police Department received a donation of body armor this week thanks to a donation from a K9-focused nonprofit.
The armor, which consisted of a stab and bullet protective vest for Brahms, was donated to the police department by a nonprofit organization called Vested Interest in K9s, Inc.
Lompoc police said the vest came embroidered with the message, "This gift of protection provided by Vested Interest in K9s, Inc."
Vested Interest, located in East Taunton, MA, works to provide bullet and stab protective vests and other assistance to dogs of law enforcement and related agencies throughout the United States.
Since its inception in 2009, Vested Interest in K9s, Inc. said they have provided over 3,700 U.S. made, custom fitted, National Institute of Justice (NIJ) certified protective vests to dogs in all 50 states.
The nonprofit has also donated 800 K9 opioid reversal NARCAN Kits, more than $110,000 of K9 medical insurance premiums through their Healthcare for K9 Heroes program, over $33,000 in K9 medical first aid kits and three Chevy Tahoe patrol vehicles custom fitted for a K9 Unit which are valued at over $50,000 each.
The organization said these donations were possible thanks to private and corporate donations amounting to about $6.9 million.
Police said this program is open to dogs who are actively employed in the U.S. with law enforcement or related agencies, are certified and at least 20 months old. New K9 graduates, as well as K9s with expired vests, are eligible to participate.
Vested Interest said the donation needed to provide one protective vest for a law enforcement K9 is $950. Each vest has a value between $1,744 – $2,283, a five-year warranty and an average weight of 4-5 lbs.
Police said there is currently an estimated 30,000 law enforcement K9s employed throughout the country.
For more information, to make a donation or to learn about volunteer opportunities with Vested Interest in K9s. Inc., you can call (508) 824-6978, visit their website at www.vik9s.org or mail them at P.O. Box 9, East Taunton, MA 02718.