Gardens on Hope opening in Spring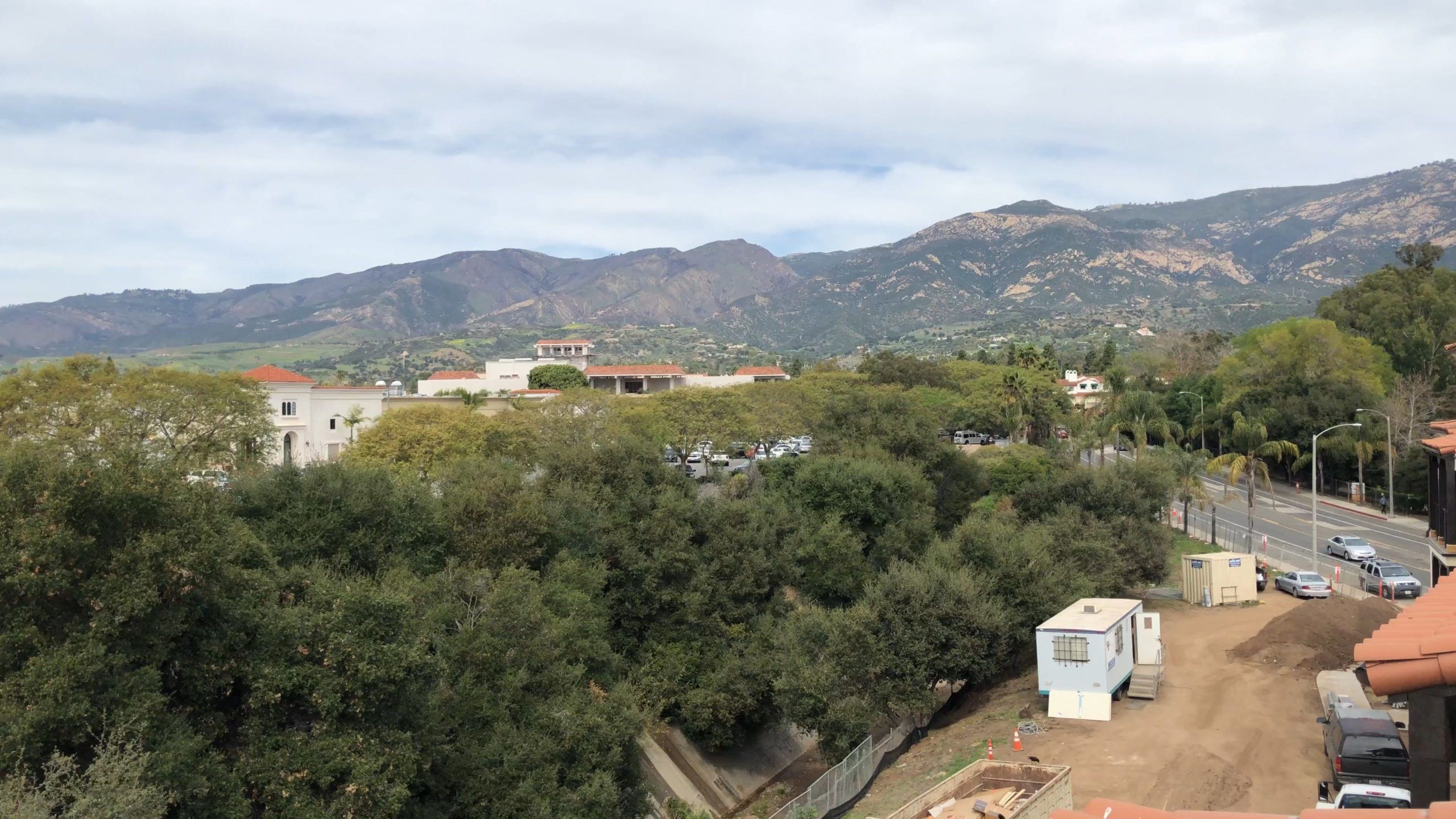 SANTA BARBARA, Calif. - Walk past La Cumbre Plaza or the Ford Dealership on Hope Avenue and chances are you'll hear crews hard at work on one of the tallest and arguably most needed facilities in Santa Barbara.
The Gardens on Hope, a housing complex for Santa Barbara's frail senior population, is set to open this Spring.
If you live off upper State Street, chances are you used to get your holiday pumpkins or Christmas trees here, when it was just a dirt lot.
The four story development, which has been under construction for more than one year, now spans nearly two acres between La Cumbre Plaza and the Ford dealership.
Steve Pivate, Project Superintendent with Frank Schipper Construction, expects there's already a long list of applicants and said there are some restrictions to be aware of, including cooking in the individual units.
"There is a kitchen facility so they will be feeding the people here," Pivate said, pointing to a large commercial kitchen still in the works. "I believe one of the criteria to live here is you can't have a car cuz there's only 30 parking spaces for 90 units."
Pivate said the four story complex is ADA (American with Disabilities Act of 1990) adaptable, has lots of common areas and offers great mountain views.
"Some residents will have to arm wrestle for those," Pivate joked.
The Gardens on Hope is a collaboration between Garden Court Inc. and the Housing Authority and is geared for Santa Barbara's "financially vulnerable" senior population, who will pay 30% of their income for rent. Work on the project has been underway for more than a year.
"Most will be paying about $400 dollars to $500 dollars a month for their portion," said Rob Fredericks, Executive Director of Housing Authority of the City of Santa Barbara. "All 89 units are covered with Section 8. And, there's a service package on top of their rent that is available for the allowed three meals a day, cable tv and all of the other household services, which is about $400."
Pivate, a Santa Barbara native who's worked in the construction industry for roughly 45 years, told reporter Beth Farnsworth that he's proud to be a part of this senior development.
"It's kind of nice to build something like this that the community really needs and the people will enjoy."
Anticipated move-in date is April 1.
For more information, click here: https://www.gardensonhope.org/