Proposed sex ed curriculum sparks debate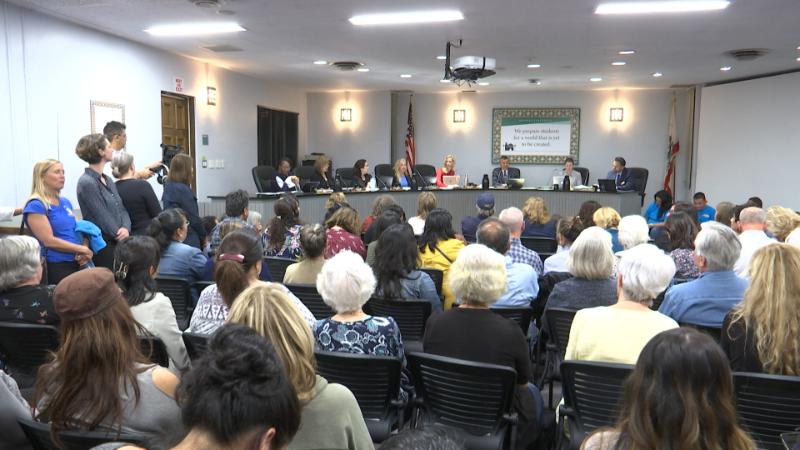 SANTA BARBARA, Calif. - Parents packed the Santa Barbara Unified School District Board of Education meeting on Tuesday night.
They call themselves Informed Parents of Santa Barbara.
They said thousands of flyers sent to local churches about sex ed caught their attention.
They included Katy Perry's mother.
"This curriculum is about sexualizing the children and we have a different curriculum called Heart that will keep the parents involved," said Mary Perry Hudson.
She wants parents to hold a forum.
"If we could get a public forum, so everybody could see what this other curriculum is all about, anal sex, about multiple partners, and all sorts of different things, then people could make their own decisions. It is not up to me. It is up to the people of Santa Barbara," said Hudson.
Some parents said they should be able opt in, rather than opt out, of sex ed for their children.
Parents said it would be a long night since the item entitled, "Proposed Instructional Materials for Junior High Science" was last on the agenda.
Board members were not set to vote on the issue.