Pearl Bloom, "Ambassador of Macy's," celebrates 45th Anniversary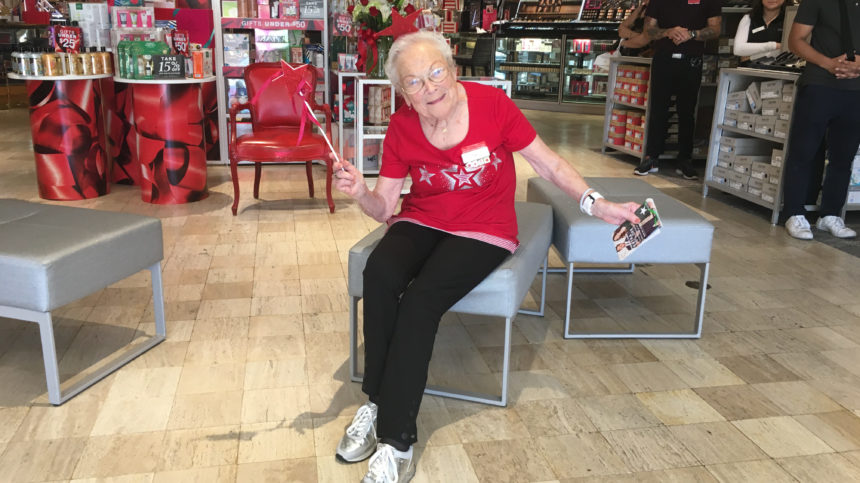 SANTA BARBARA, Calif. - It's not everyday that Macy's throws a party in the Women's Handbags section but that's what happened Tuesday at the department store in La Cumbre Plaza.
"Pearl brings a charm that you don't see these days," said Macy's Manager Mike Lux.
Lux was referring to Pearl Bloom, the store's longest employed staff member who celebrated her 45th anniversary Tuesday.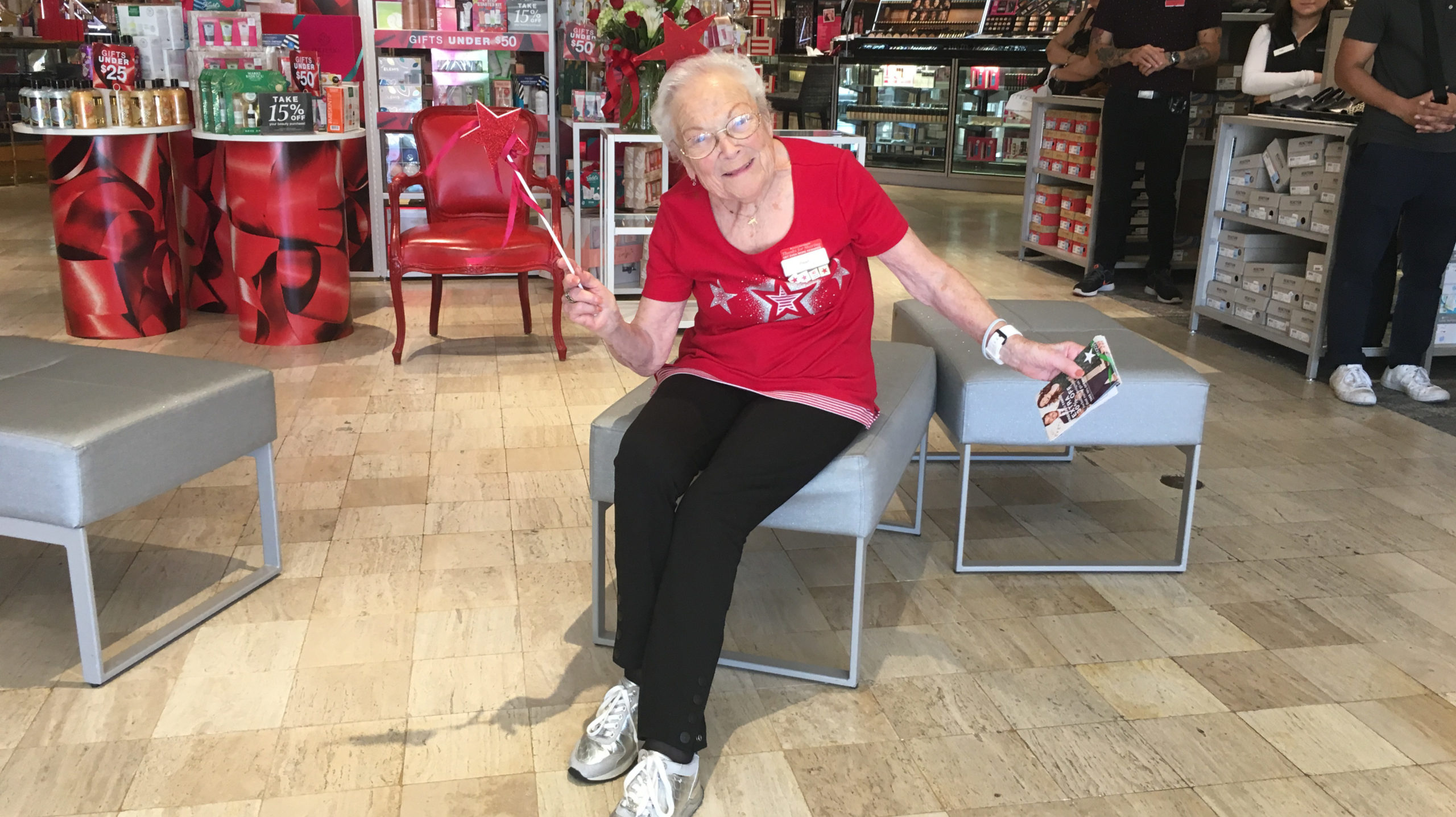 "Like yesterday!" Bloom said with a big smile.
The 93-year-old Bloom reminisced with co-workers and customers as a large cake was rolled in and Kool & The Gang's "Celebration" song echoed throughout the department store.
"Well, I'll tell you, it was the best thing after I lost my husband because it kept me with people," Bloom said.
Bloom's two sons were in college at the time and her then teen-daughter, (who was there for Tuesday's celebration) was graduating high school.
"One little lady said 'We could use you at Robinson's.' I started as Christmas help and I thought by January they'd throw me out. But I'm still here!"
Bloom started in the store's original candy shop, then worked her way up as manager of the Children's Department. Her daughter, Carol Dailey, said her mother now holds the title of "Ambassador of Macy's," walking the store and greeting customers. The kids she helped clothe over the decades are now adults, bringing in their children and grandchildren. Tourists from other countries are especially amazed by Bloom's age and energetic spirit.
"I have pictures all over," Bloom said. "I don't know where they've come from, where they go to, but here I am!"
Moments before Lux took Bloom for a spin on the makeshift dance floor, he got on the store's intercom and invited customers to join the celebration with a piece of cake.
"She knows to make the most of every moment and she does that with her wit, her charm, her beauty and her personality," Lux said.
Bloom has seen many changes at this particular location, including the brand switch to Robinson's-May roughly 12 years ago.
"They really took out everything that was really good, the restaurant, the furniture, everything that meant something to people," Bloom said.
She is happy the building now bears the Macy's name and that it is currently undergoing improvements and a major facelift.
"They're redoing everything with the hopes of having a nice coffee shop out here, overlooking State Street and the mountains," Bloom revealed. "So, by the first of January, we hope that everything will be in order and we'll all have our faces lifted," she said with a laugh.