Manhunt leads to Santa Barbara City College lockdown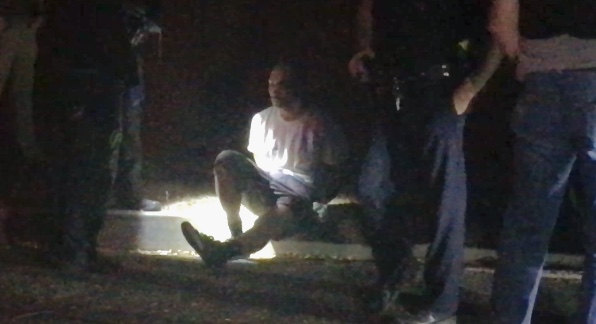 SANTA BARBARA, Calif. - During a manhunt for a suspected armed intruder wanted on a no bail warrant, Santa Barbara City College issued a lockdown and run, hide, fight warning to students.
Katie McCourt and Caitlyn Fox stood outsite their Beach City appartment watching the manhunt.
"It is really weird because we actually live at beach city right there so getting the text was super scary, just being at home and it says go home, find shelter but we are right there on campus, " said McCourt.
"One of our friends called us, and he was on campus and he was like I had to run , it was so crazy you never expect it to happen," said Fox.
Police and deputies searched from the air and on the ground but they didn't find him on campus.
Student and Beach City security employee Teresa Lopez, 'There was a cop, he was trying to arrest a guy in a white t-shirt, the guy ran down the hill, he fell, rolled, it didn't look like he had anything on him at all, he passed a few kids so I think if he was dangerous he would have tried to hurt them immediately, he didn't touch anyone. He was trying to pick up his pants while he ran."
Neighbors near La Marina and Del Sol heard he had been hiding in a garage. Once he was handcuffed they thanked officers.
Neighbor Maxime Schoboboda said, "It felt good, that is where i live, I don't want someone running like that in my neighborhood."
Officers took Fernando Perez Huerta into custody.
It appears he had been arrested with a loaded gun before, but officers did not say whether they found one.