Cal Poly students studying 100 miles from bushfires in Australia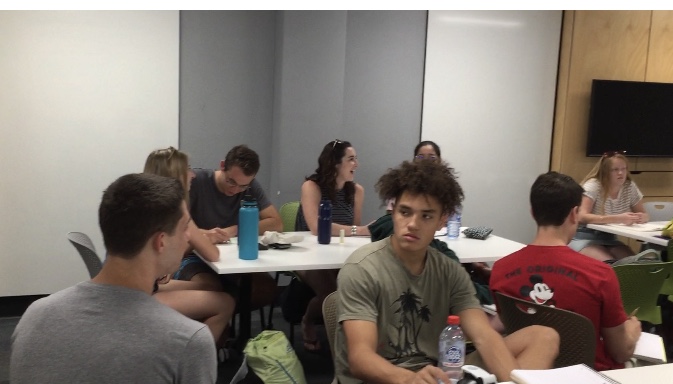 SAN LUIS OBISPO, Calif.
Despite bushfires in many parts of Australia, Cal Poly San Luis Obispo didn't cancel a student trip.
Dr. Lynn Hamilton said, "We aren't in any danger at all, there is a discussion about whether we are going to Kangaroo Island, but the itinerary has been greatly revised."
Over Skype the Cal Poly professor talked about the program being held in classrooms at the University of Adelaide.
She said the closest fire on Kangaroo Island is 100 miles away.
Hamilton and another colleague are leading courses on agro-business., vitaculture, and Australian maritime history for 33 students who arrived on January 5.
"Here in Adelate we are very safe, it is hot, its a little bit hazy, but other than that we are all good."
She said her Cal Poly students know California wildfires and are not motivated to get any closer.
" We will be visiting a lot of the wine regions in the area, so next two weeks we are going to Mclaren Vale, the following week the Barossa Valley, and the last week to Adelaide Hills, a really nice overview."
They are learning to compare and contrast wines and geography to the industry on the Central Coast.
Students are also seeing Australians debate Climate
"That has really come to a forefront in climate and ferocious fires and we are not even half way through fire season," said Hamilton.