Measure A-20 to decide future of Oceano fire district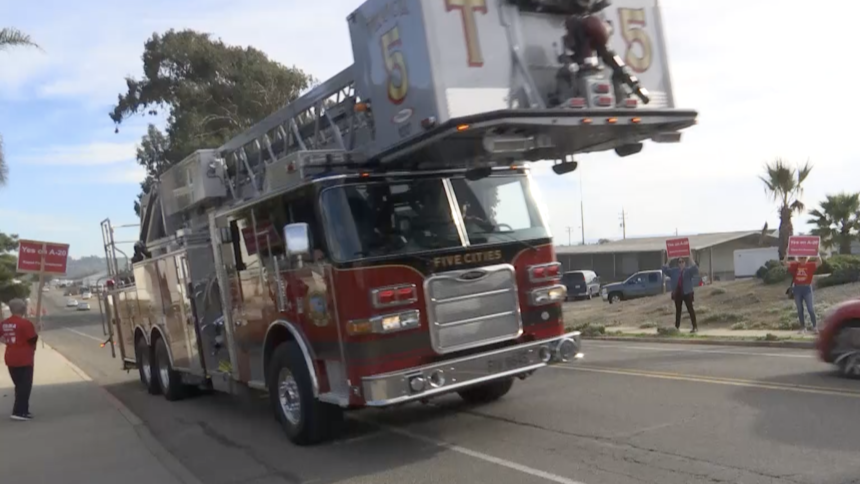 OCEANO, Calif. - Oceano residents are voting Tuesday on Measure A-20, which will decide the future of their fire district.
Measure A-20 is a special tax to fund emergency, medical and fire services. Only Oceano residents will be voting on the measure. They need a two-thirds majority to approve it.
If approved, it will add a $180 annual property tax for residents.
"That would generate $422,000 in revenue annually for the district to use to only use for funding fire and emergency medical services," said Will Clemens, General Manager for the Oceano Community Services District.
It would enable the district to remain part of the five cities fire authority.
Clemens said "it will help them to provide full-time firefighters rather than to have to rely on reserve and volunteer firefighters."
If it does not pass, they would leave the Five Cities Fire Authority on June 30th, 2021.
Oceano resident Amy Echavarria said she supports the measure.
"If people want to live this close to the beach and they love the weather and they love the area, then they should probably kick in because the area's growing and the fire department needs the help," said Echavarria.
Other residents told us they did not want to raise their taxes.
If the district leaves, Cal Fire would service the area. The service area for Cal Fire is 3,200 square miles.
Clemens says that if not approved, it's possible the second call needing help from the fire department may experience delays.