Chumash Foundation accepting applications for technology grant for Santa Barbara County schools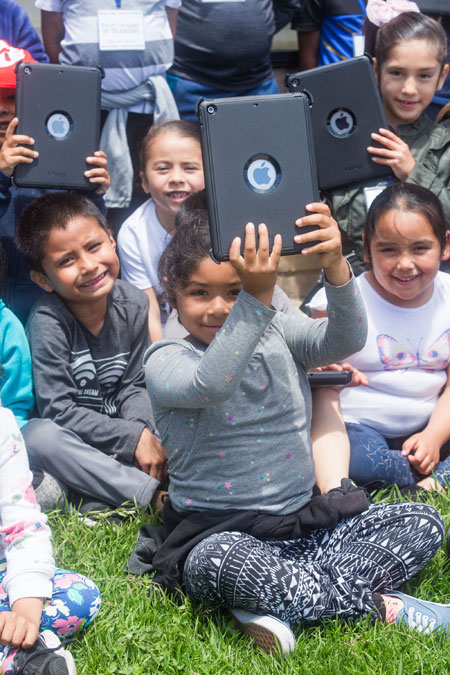 SANTA BARBARA COUNTY, Calif. - The Santa Ynez Band of Chumash Indians Foundation is accepting grant applications for its Technology in Schools Program—a program aimed at helping Santa Barbara County schools upgrade their classroom curriculum with high-tech resources.
The Chumash Foundation said the program provides an opportunity for school administrators and faculty to apply for technology grant dollars to fund specific projects.
Schools are still struggling to keep their equipment and software up to date as technology continues to grow and change. Finding additional funding for this technology can also be difficult for schools.
"These grants have provided new laptops for classrooms and school districts in need, funded the purchase of software that improves reading skills in young learners and paid for the equipment necessary to support innovative learning environments," said Kenneth Kahn, Tribal Chairman of the Santa Ynez Band of Chumash Indians. "We're proud of our Technology in Schools Program because it gives our local educators an opportunity to modernize their classrooms and expose young minds to technological advances without affecting their school's strict budget."
The Foundation said the Santa Ynez Band of Chumash Indians donated the proceeds from its 2015 charity golf tournament to four local schools in the form of technology grants. Inspired by the success of those grants, the tribe's leadership created the Technology in Schools Program to help fulfill the high-tech needs of classrooms in Santa Barbara County.
The Foundation said grant awards for the 2019-2020 school year will be announced in the coming weeks.
The deadline to apply for the 2020-2021 school year is April 30. All applications must be submitted online to: www.santaynezchumash.org.
More information and grant applications can be found here: www.santaynezchumash.org/contributions.html