Wanted man is taken out by tree branch, arrested by Paso Robles police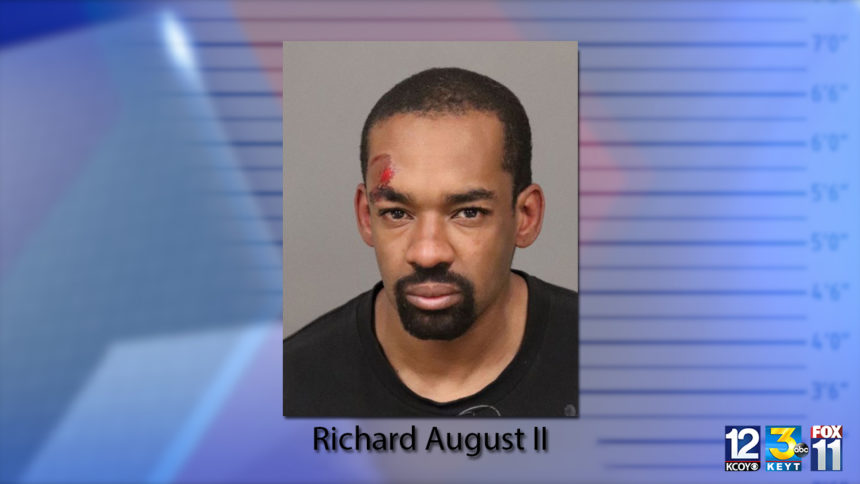 PASO ROBLES, Calif. - A man wanted on a felony warrant was arrested in Paso Robles after unsuccessfully trying to run away from police.
The Paso Robles Police Department described the arrest on their Facebook page.
On Saturday at around 3:15 a.m., police responded to the Denny's restaurant near 24th Street and Highway 46.
Police attempted to make contact with 32-year-old Richard August II. August was wanted on a felony warrant.
Police said August ran after seeing police, fleeing down into a riverbed while keeping an eye on the approaching officers. While attempting to get away, August was "clotheslined by a low hanging tree branch," police said.
August was apprehended by police and was found to be in possession of heroin.
He was booked into the San Luis Obispo County Jail where he awaits charges for violating his parole, obstructing/resisting police, and possession of a controlled substance.
He is being held on a $10,000 bond.