Atascadero police arrest suspect in shooting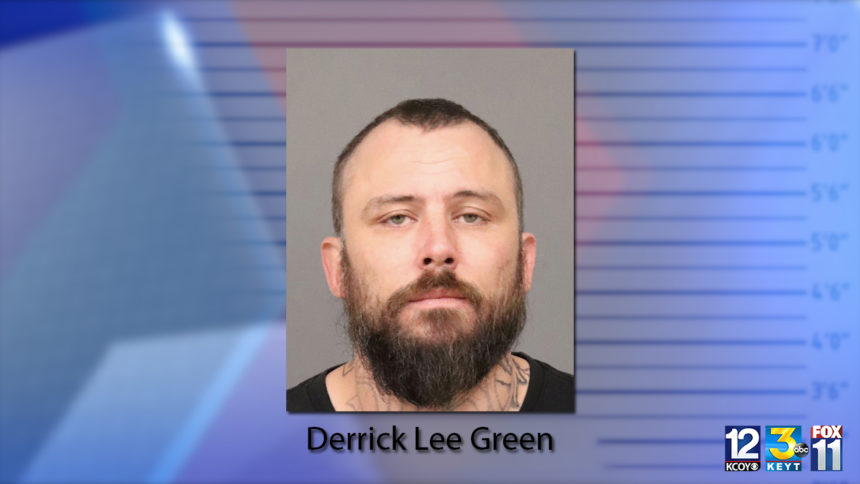 ATASCADERO, Calif. - Police in Atascadero have arrested a man in connection to a shooting Sunday evening.
Police announced that Derrick Lee Green, 36, of Atascadero was arrested for the shooting which sent a man to the hospital Sunday evening.
At around 5:50 p.m. Sunday night, Atascadero police and firefighters responded to the 8800 block of Old Santa Rosa Road for a report of a shooting.
At the scene they found a man who had been shot in the stomach from close range. The victim was taken to the hospital for treatment of his injuries. His condition is unclear at the time, but he is expected to survive, police say.
The alleged shooter fled the scene before police arrived.
At around noon on Monday, police arrested Green in the shooting. Green was booked into the San Luis Obispo County Jail where he awaits felony charges for shooting at an inhabited dwelling and being a felon in possession of a firearm. His bail was set at $100,000.
The shooting remains under investigation. Police said the shooting may have been accidental based off of the preliminary investigation.
Anyone with information about the shooting should contact the Atascadero Police Department at 805-461-5051.