Work on Randall Road Debris Basin expected Summer of 2021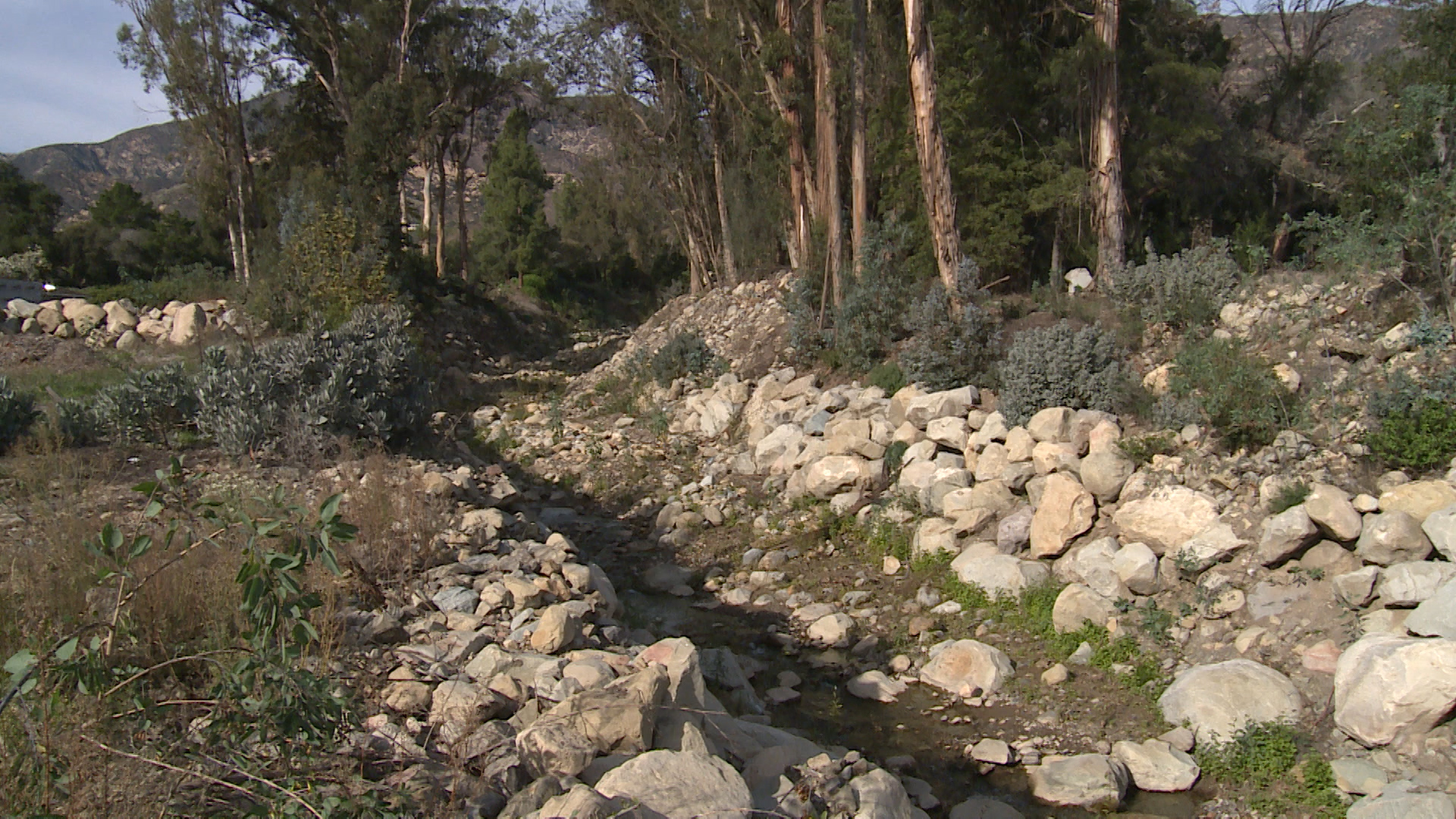 MONTECITO, Calif. - We continue our special reports ahead of Thursday's two-year anniversary of the deadly Montecito debris flows that killed 23-people and destroyed or damaged hundreds of homes.
A major change to one specific area, Randall Road, will have impacts on the entire state of California.
The San Ysidro Debris Basin high above San Ysidro Creek along Randall Road was described as "a thimble" during the January 9 disaster of 2018.
"A lot of rock went over the road and that's what we want to stop," said Tom Fayram, Water Resources Deputy Director of Santa Barbara County Public Works Department. "We we want to stop it right here," he said, pointing to a map.
Local leaders confirm that history repeated itself in this area that night, on a much more massive and deadly level than the flow of 1969.
The January mud and debris flows took out 115 homes and the lives of four people in neighborhoods below Randall Road near San Ysidro Creek. 19 lives and hundreds of homes and buildings were lost near Montecito Creek.
Today, eight owners in the small, hillside community on or near Randall Road are making another sacrifice: selling off their damaged plots to transform the area into a new debris basin
"The best site to capture the most capacity in Montecito is essentially right there at Randall Road," said Santa Barbara County Supervisor Das Williams.
"We want the rocks," Fayram said. "And, ideally, we'd like the trees, too."

The site will be known as the Randall Road Debris Basin.
"Our target construction is Summer of 2021," Fayram said. "We've never built a debris basin this fast."
It took a small army of local leaders who followed the tenacious lead of Curtis Skene, a longtime Montecito resident who lost his home in the flow off East Valley Road, to bring the proposed project to fruition. Together, Fayram, Williams, Skene, and Jon Frye, the County's Engineering Manager, navigated a path of bureaucracy that snaked through the Federal Emergency Management Agency (FEMA), U.S. Fish and Wildlife, Santa Barbara County and private properties, among others.
Intially, the group was told the project ranked 53 on FEMA's list.
"We made a strong, strong case to FEMA," Skene said during a FaceTime interview. "We didn't give up."
FEMA representatives accepted terms of the dire situation and bumped the basin project to number 5 on their list of priorities.
"It took a little bit of a leap of faith to invest the first $4.5 million dollars on the acquisition of the one parcel that was not destroyed by the debris flow," Williams said.
The rest of the property owners then followed suit; the overall cost is expected to be at least $20-million dollars, some figures show double that. FEMA has agreed to fund 75-percent of the project. After all, it wasn't just Montecito that suffered tremendous losses during the 1/9 disaster, the entire state of California did, too.
"When you close the 101 freeway, which is the second biggest artery, north/south artery in California, it dramatically has a negative effect on the County of Santa Barbara, let alone the state itself," Skene said.
He and Williams reflected on the days-long 101 freeway closure during the disaster that left people unable to get to work, including truckers blocked from using the critical corridor they and California relies upon.
Williams credited Senator Hannah-Beth Jackson and Senator Monique Limon as well as Congressman Salud Carbajal for their help and support through the process. He also said Randall Road is only part of the story.
"We want to do structural alterations to most of the debris basins in Montecito and some of the debris basins in Carpinteria."
Skene admits his involvement with the new Partners in Community Renewal non-profit and the basin project are helping him as much as his community.
"Somebody looked at me a little while ago and said, 'I imagine this is how you're healing.' And I hadn't actually thought about it that way but I'm sure it's probably true."
Fayram has essentially promised to see the basin work through completion.
"You won't retire until that happens?" reporter Beth Farnsworth asked.
"That's highly likely," Fayram answered with a smile.