Visitors react to increased safety measures at Oceano Dunes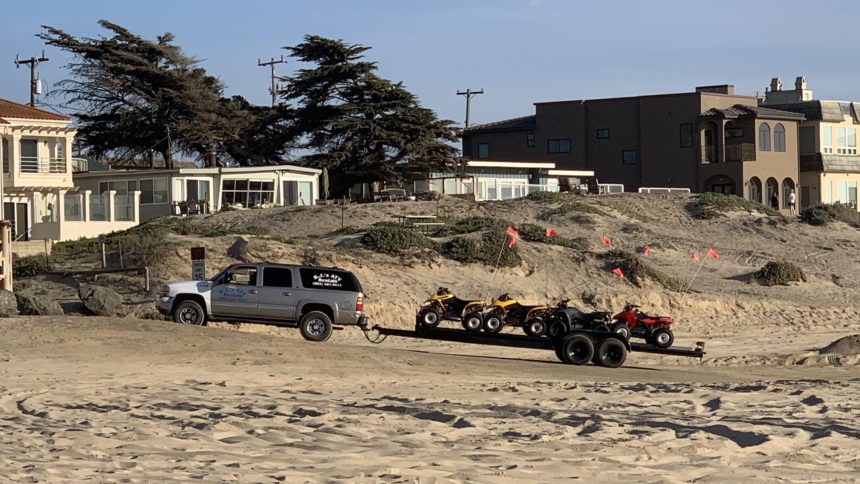 OCEANO, Calif. - California State Parks is focusing heavily on safety at the Oceano Dunes this year. There have been no fatalities in over seven months.
Last year, there were six deaths at the dunes caused by fatal crashes. The last death was in July.
State Parks said that since then, they have ramped up their safety efforts.
They are proactively enforcing the area and rangers are consistently engaging casually with visitors about safety.
This includes education efforts and issuing citations.
Visitors say they have noticed an increase presence of rangers.
"The state rangers patrol very, very good here," said Floyd Kropp, a shuttle Driver for BJs ATV Rentals. "They're on the ball, they do keep the speed limits down."
Tim and Cyndi Mattson walk their dogs at the dunes every day. "The white trucks, we see them going up and down all day long," said Tim Mattson.
Jeannette Glass, whose mother used to own an ATV rental shop by the dunes, said that safety is really important. She said first time ATV riders should take it slow and be extra cautious of their surroundings.
Outside of the dunes, State Parks says they have also increased their media presence.
They have started radio and social media campaigns. They also placed a billboard going into San Luis Obispo.
They are already preparing for a busy summer season.
Between Pismo State Beach, the dunes and the campgrounds, State Parks said they see two million visitors a year. Over half of them come to the Oceano Dunes SVRA.
State Parks has also introduced a summer junior ranger program at the beach, as well as a dune safety day. They plan to continue both this summer.