Pismo Beach residents receive and wrap donations for women this holiday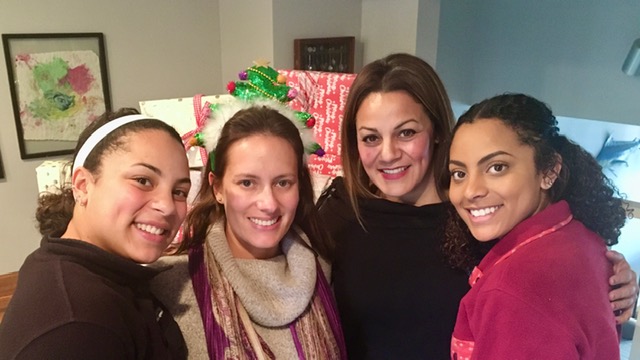 PISMO BEACH, Calif.- 'Tis the season for giving back.
A group of Pismo beach residents held a pay it forward event called PJ Packing.
The group received and wrapped donations for several women's nonprofits.
"We take donations from my friends, clients, community members, and we wrap them, we come together," said Natalie Garay, CEO of Ther-Happy.
The donations consisted of things women love.
"We have PJ's here, face mask, Starbucks cards, fuzzy socks, and chocolate," said Garay.
Garay, runs a pilates business that supports physical therapy for mothers after having children. The donations will go to nonprofits like Safer, Rise, Stand Strong, and Give SLO.
"Local organizations, because we like to support local organizations, but any organization that supports women specifically," said Garay.
She enlisted the help of other women's organizations for the giveback.
"I'm the leader and the founder of Central Coast Child Birth Network, and this work is an extension of our values. And our values are collaboration, continuous learning and nurturing," said Zabrina Cox.
Each gift contains a handwritten letter with kind and encouraging words from community members.
"This is really what it's about, people caring. Even if it's a stranger. People caring about the community," said Cox.
The group has been doing holiday givebacks for four years and has donated over 200 gifts to women in need.
"During the holidays this is something to give back and help people in our community," said Cox.
To donate to you can go to Ther-Happy Facebook page or send them an email.