Fallen tree limb knocks down power line in San Luis Obispo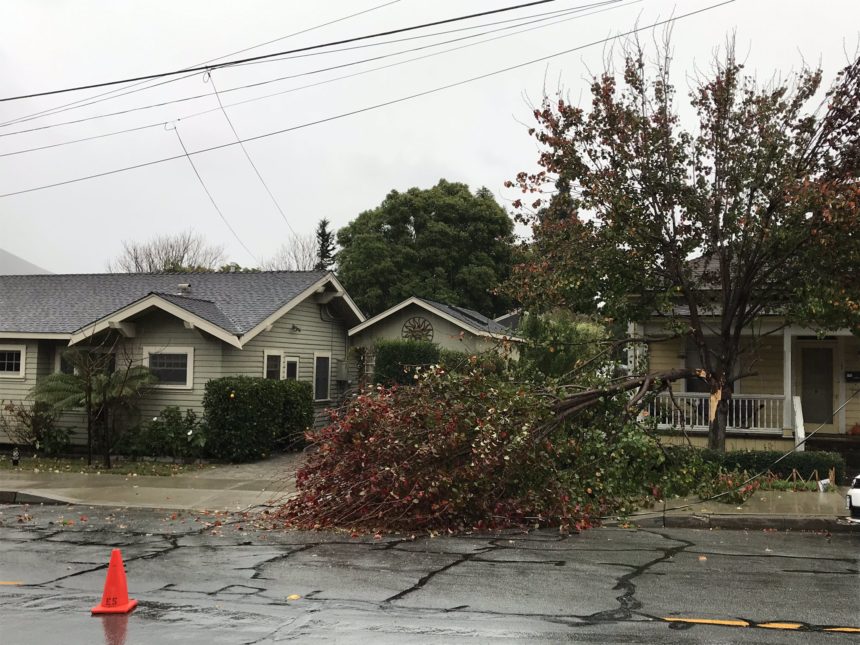 SAN LUIS OBISPO, Calif. -- San Luis Obispo City Fire responded to a downed power line Thursday.
It happened around 3:45 p.m. on the 800 block of Buchon St.
Firefighters say a fallen tree limb knocked down the power line.
PG&E reported one customer lost power in the outage.
One lane of Buchon St. is closed while the utility fixes the downed power line.
PG&E expects power to be restored by 6:45.
The tree limb fell as a storm hit the Central Coast Thursday.
Heavy rain and wind were reported throughout the afternoon and early evening.