Worst-performing stocks last week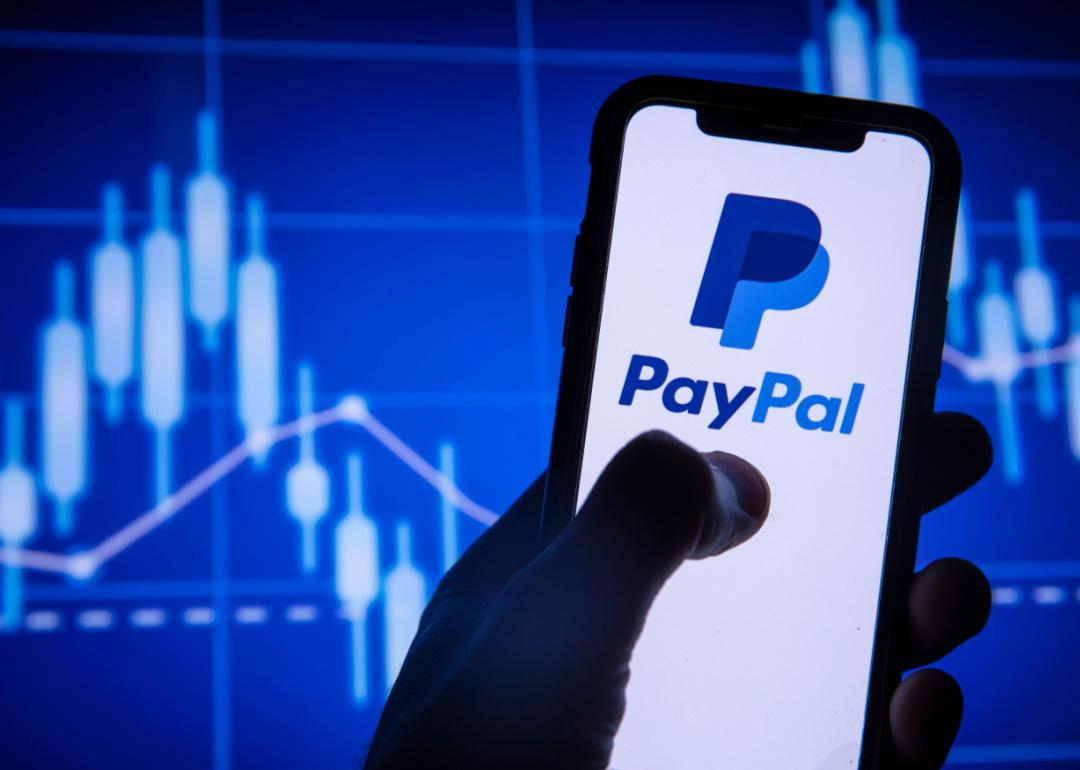 Ink Drop // Shutterstock
Worst-performing stocks last week
Paypal finance service logo on a smartphone.
Stacker compiled a list of the worst-performing stocks in the S&P 500 last week using data from IEX Cloud. Stocks are ranked based on percent price change from Nov. 28 to Dec. 2. All stocks in the S&P 500 listed on Barchart were considered.
Industries with the most stocks in the bottom 25
#1. Information Technology: 5
#2. Consumer Staples: 4
#2. Energy: 4
#2. Financials: 4
#5. Health Care: 2
The worst performing stock on the list returned -8.5% last week. Read on to see which companies made the list.
---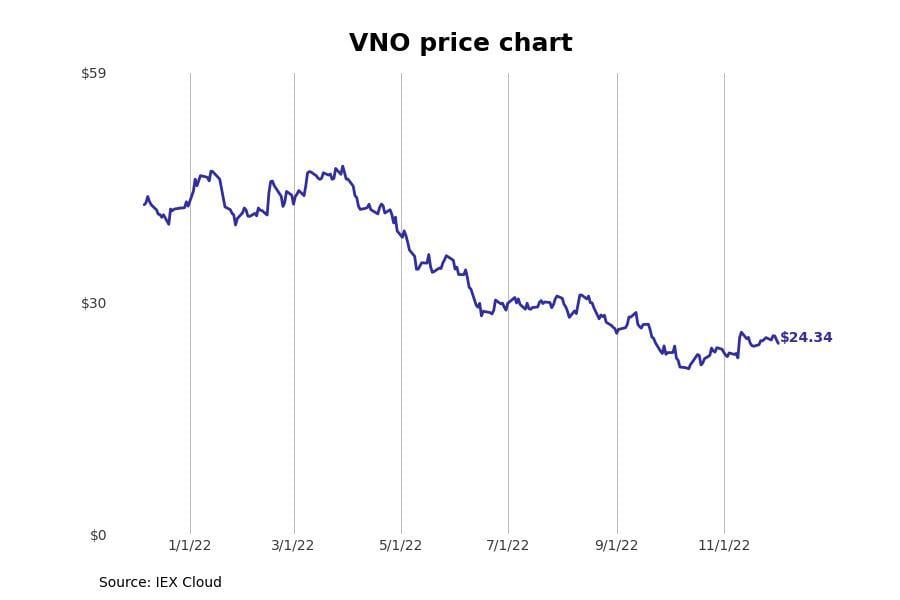 Stacker
#25. Vornado Realty Trust (VNO)
– Last week price change: -1.7% (-$0.43)
– Industry: Real Estate – Office REITs
---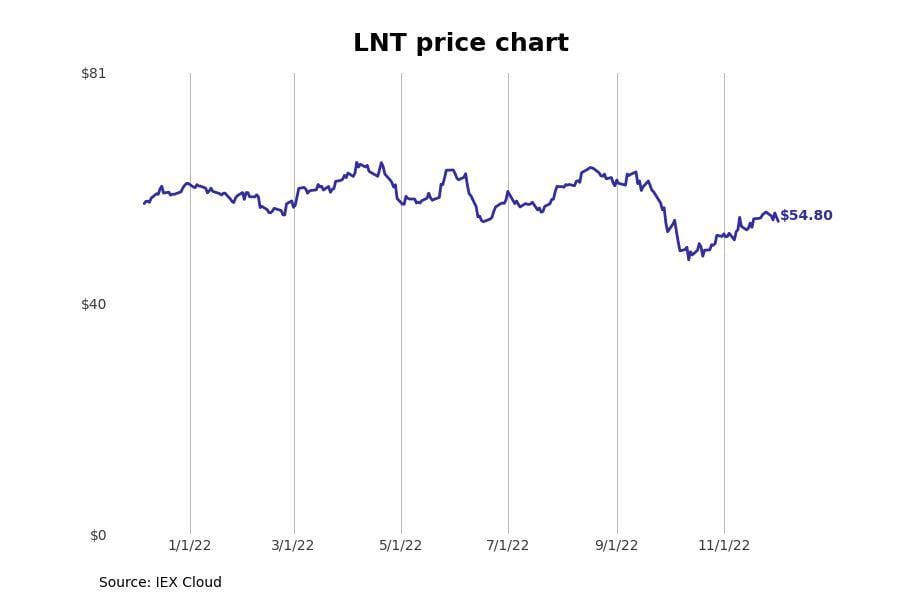 Stacker
#24. Alliant Energy (LNT)
– Last week price change: -1.8% (-$0.98)
– Industry: Utilities – Electric Utilities
---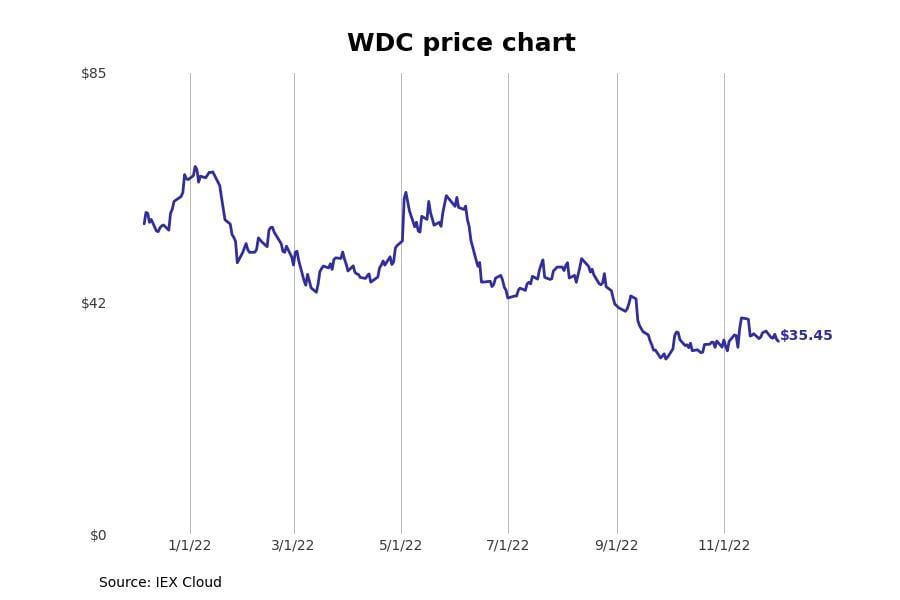 Stacker
#23. Western Digital (WDC)
– Last week price change: -1.8% (-$0.66)
– Industry: Information Technology – Technology Hardware, Storage & Peripherals
---

Stacker
#22. The Mosaic Company (MOS)
– Last week price change: -1.9% (-$0.95)
– Industry: Materials – Fertilizers & Agricultural Chemicals
---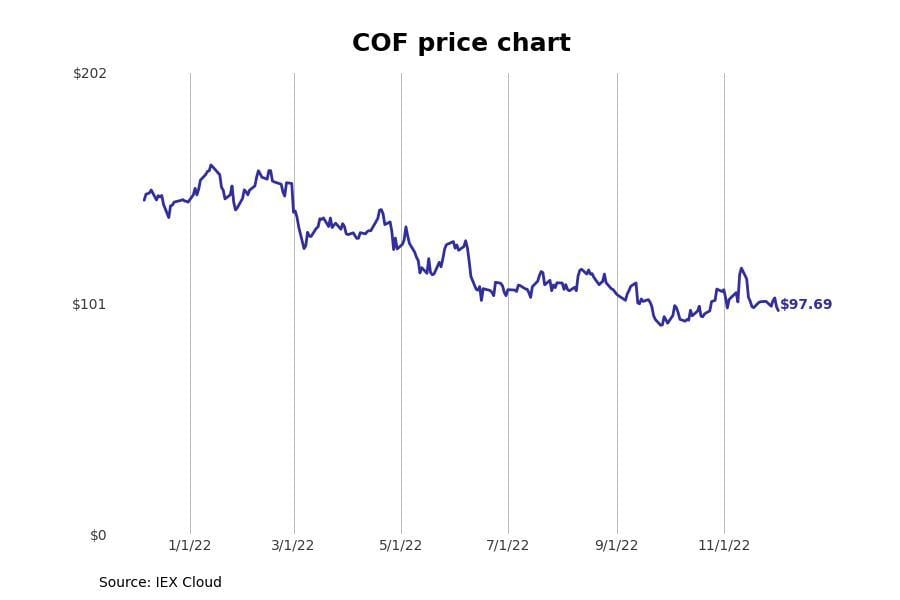 Stacker
#21. Capital One (COF)
– Last week price change: -1.9% (-$1.89)
– Industry: Financials – Consumer Finance
---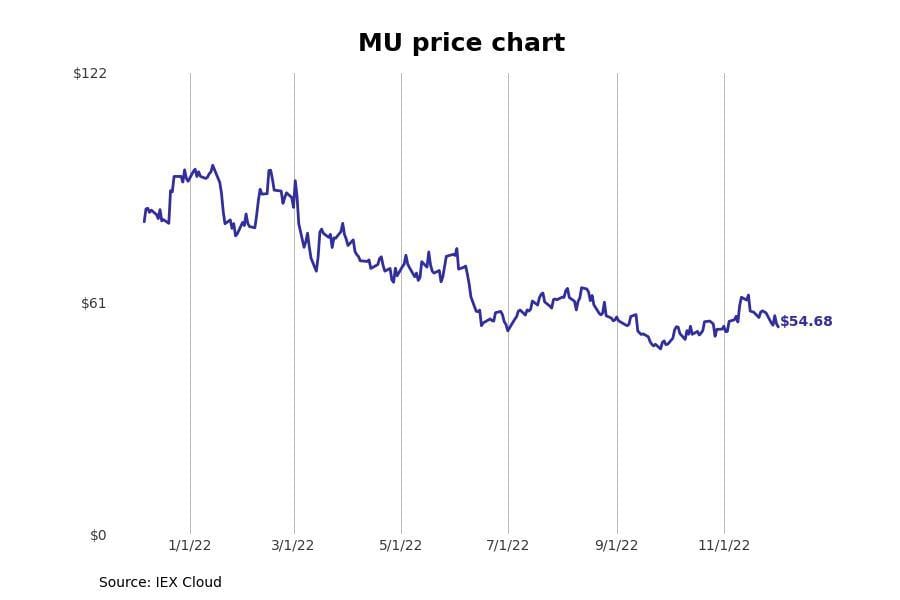 Stacker
#20. Micron Technology (MU)
– Last week price change: -1.9% (-$1.07)
– Industry: Information Technology – Semiconductors
---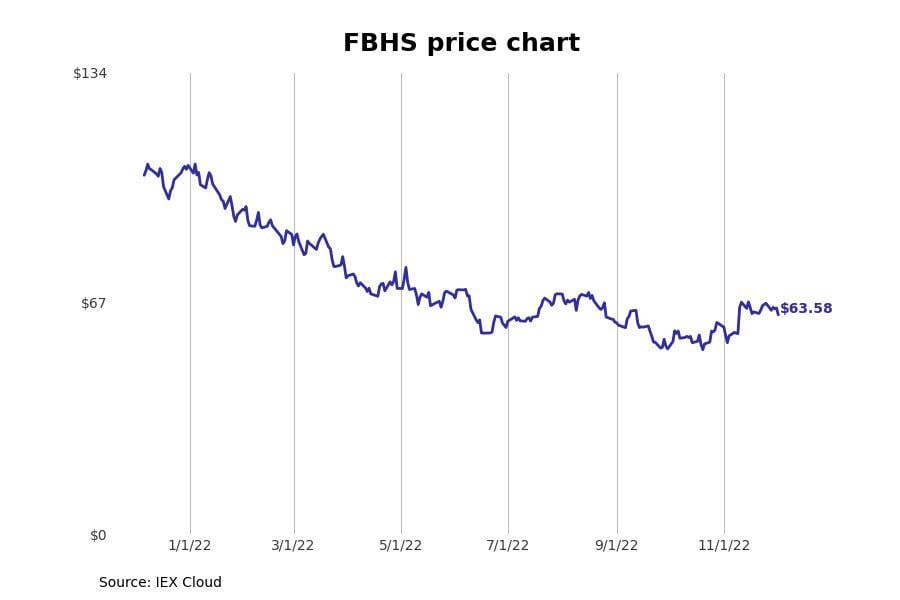 Stacker
#19. Fortune Brands Home & Security (FBHS)
– Last week price change: -2.0% (-$1.31)
– Industry: Industrials – Building Products
---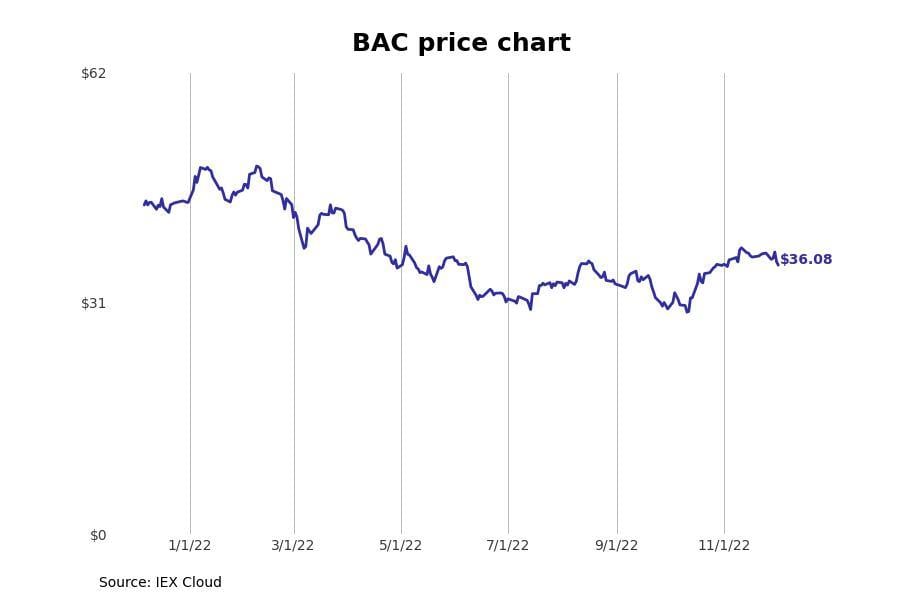 Stacker
#18. Bank of America (BAC)
– Last week price change: -2.1% (-$0.78)
– Industry: Financials – Diversified Banks
---

Stacker
#17. Wells Fargo (WFC)
– Last week price change: -2.2% (-$1.04)
– Industry: Financials – Diversified Banks
---

Stacker
#16. Pioneer Natural Resources (PXD)
– Last week price change: -2.4% (-$5.80)
– Industry: Energy – Oil & Gas Exploration & Production
---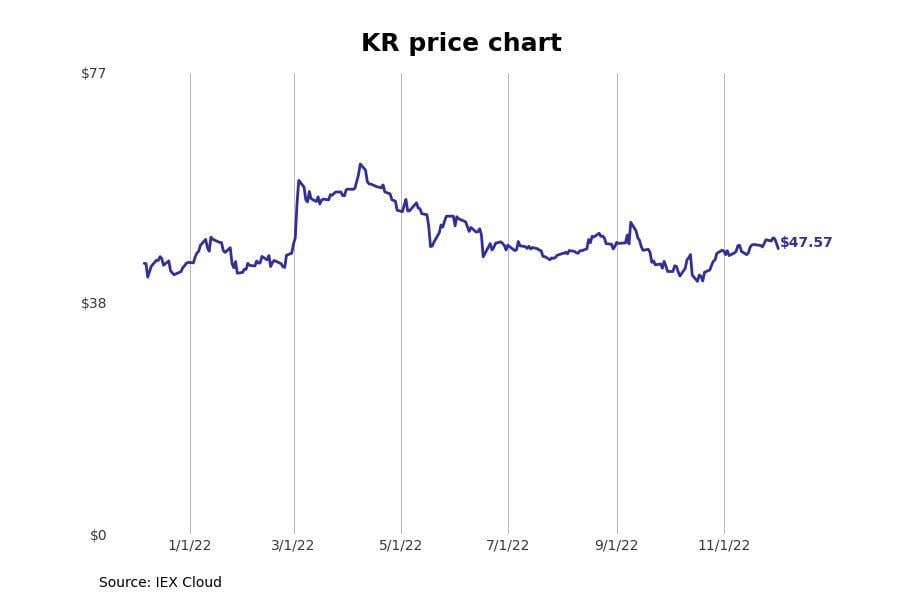 Stacker
#15. Kroger (KR)
– Last week price change: -2.6% (-$1.26)
– Industry: Consumer Staples – Food Retail
---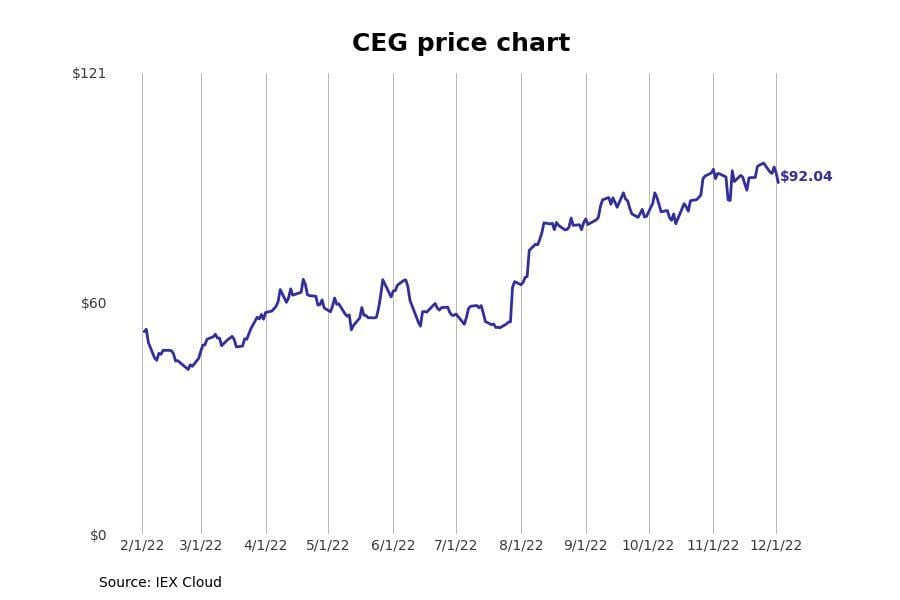 Stacker
#14. Constellation Energy (CEG)
– Last week price change: -2.9% (-$2.77)
– Industry: Utilities – Multi-Utilities
---

Stacker
#13. Hormel Foods (HRL)
– Last week price change: -3.0% (-$1.47)
– Industry: Consumer Staples – Packaged Foods & Meats
---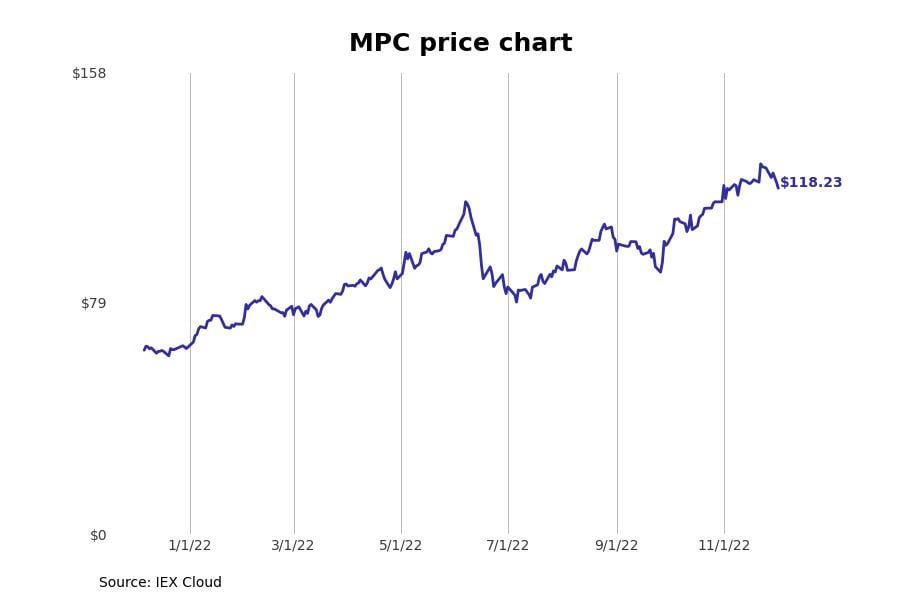 Stacker
#12. Marathon Petroleum (MPC)
– Last week price change: -3.0% (-$3.69)
– Industry: Energy – Oil & Gas Refining & Marketing
---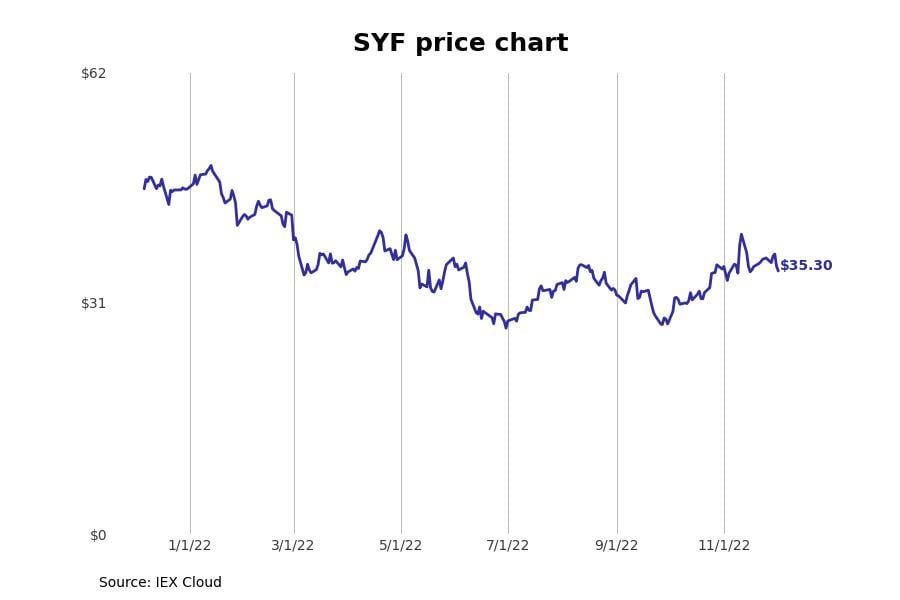 Stacker
#11. Synchrony Financial (SYF)
– Last week price change: -3.1% (-$1.12)
– Industry: Financials – Consumer Finance
---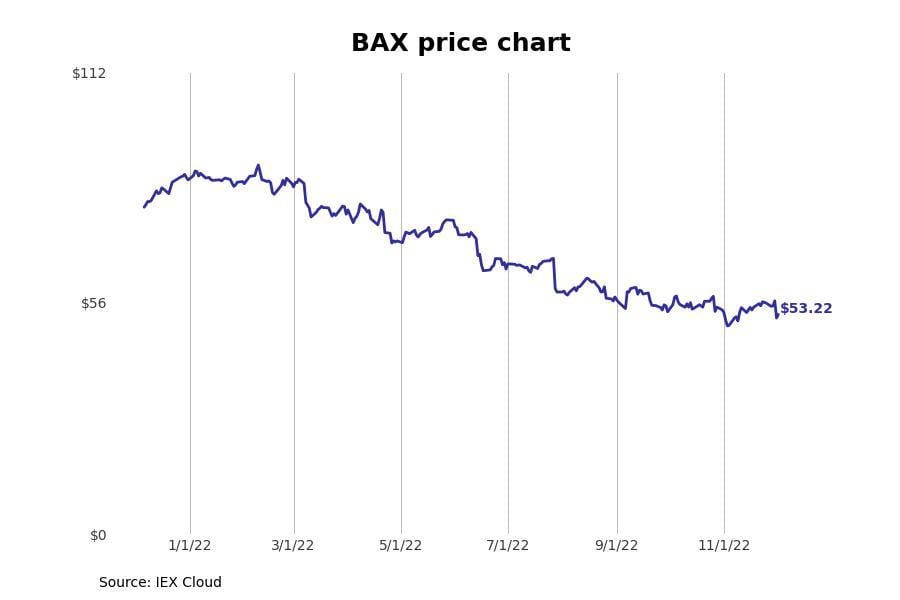 Stacker
#10. Baxter International (BAX)
– Last week price change: -3.6% (-$1.97)
– Industry: Health Care – Health Care Equipment
---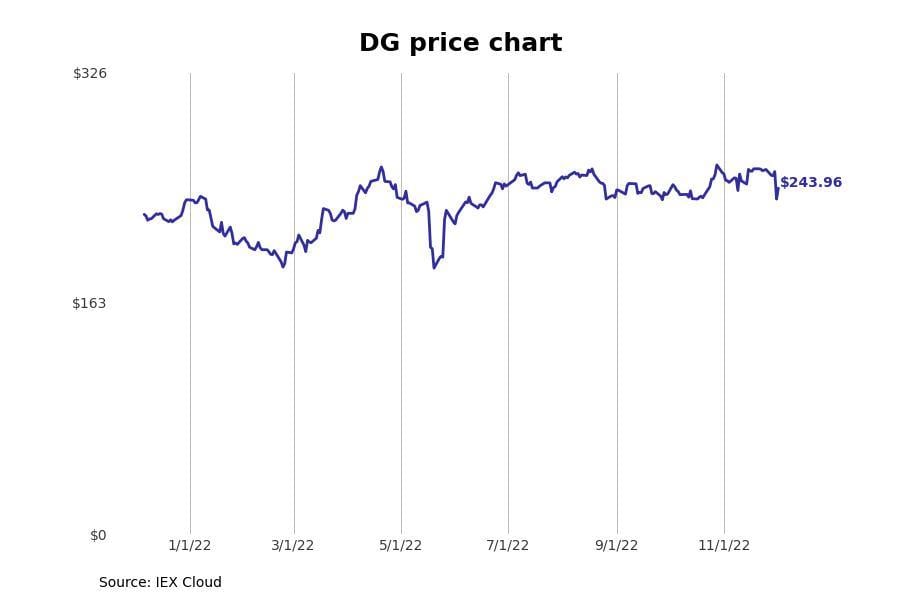 Stacker
#9. Dollar General (DG)
– Last week price change: -3.6% (-$9.14)
– Industry: Consumer Discretionary – General Merchandise Stores
---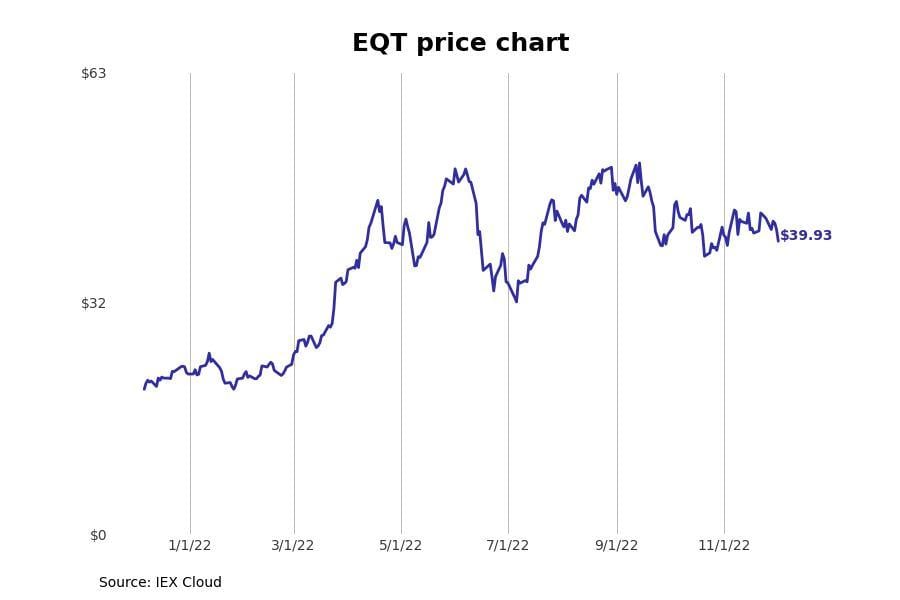 Stacker
#8. EQT (EQT)
– Last week price change: -3.8% (-$1.59)
– Industry: Energy – Oil & Gas Exploration & Production
---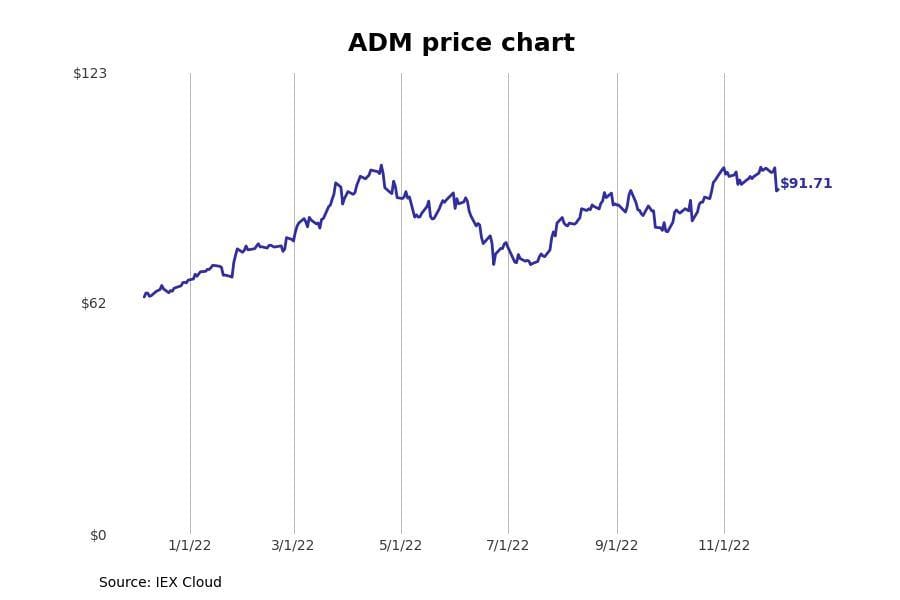 Stacker
#7. ADM (ADM)
– Last week price change: -4.7% (-$4.54)
– Industry: Consumer Staples – Agricultural Products
---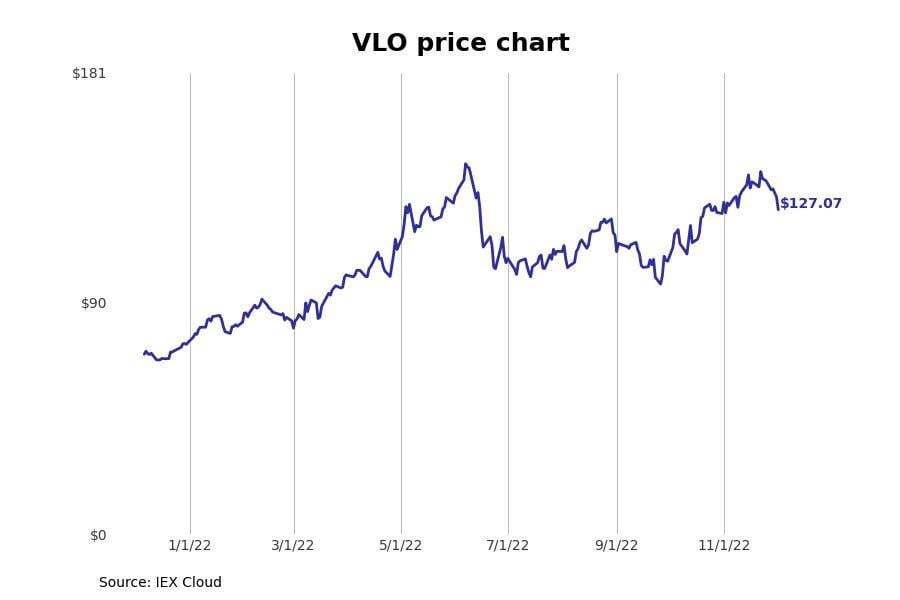 Stacker
#6. Valero Energy (VLO)
– Last week price change: -5.8% (-$7.77)
– Industry: Energy – Oil & Gas Refining & Marketing
---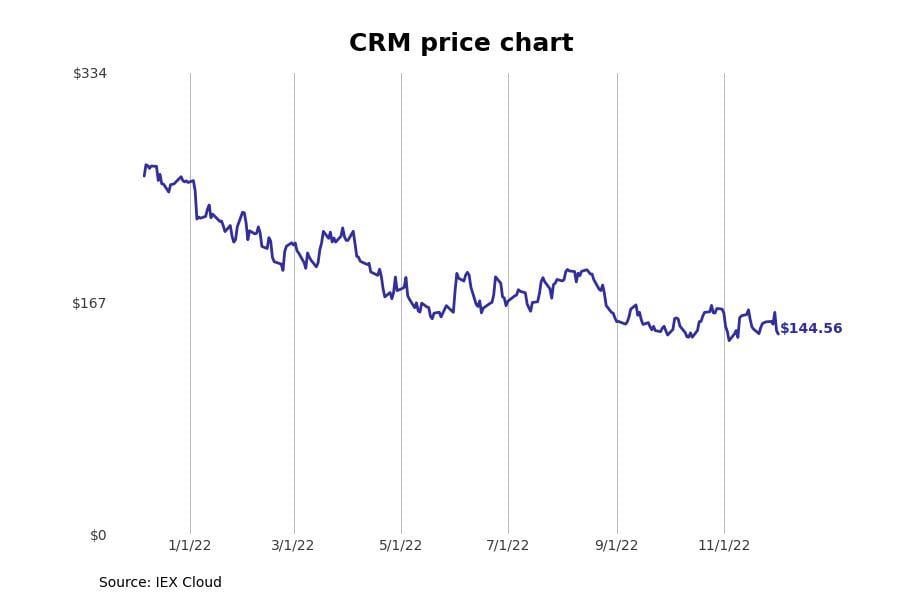 Stacker
#5. Salesforce (CRM)
– Last week price change: -5.9% (-$9.13)
– Industry: Information Technology – Application Software
---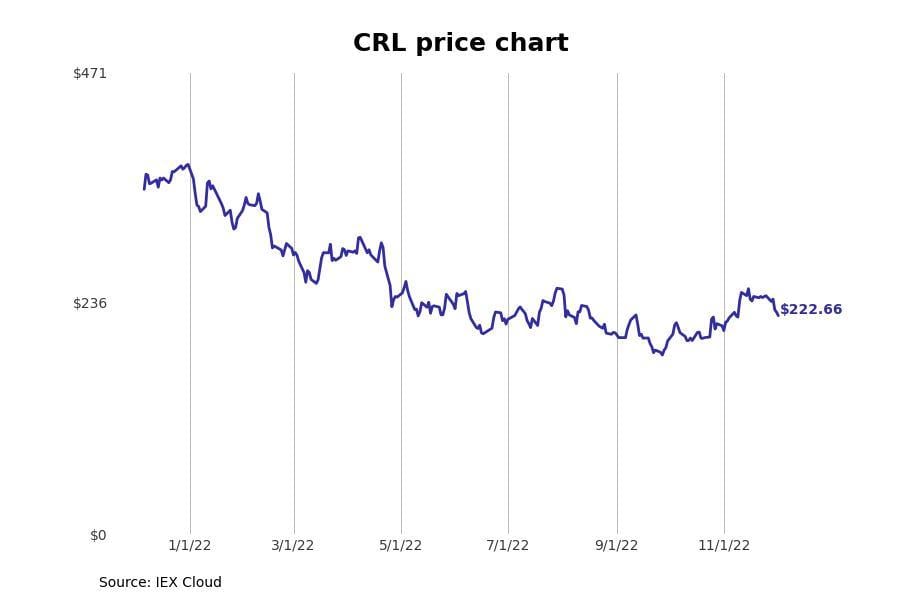 Stacker
#4. Charles River Laboratories (CRL)
– Last week price change: -6.1% (-$14.45)
– Industry: Health Care – Life Sciences Tools & Services
---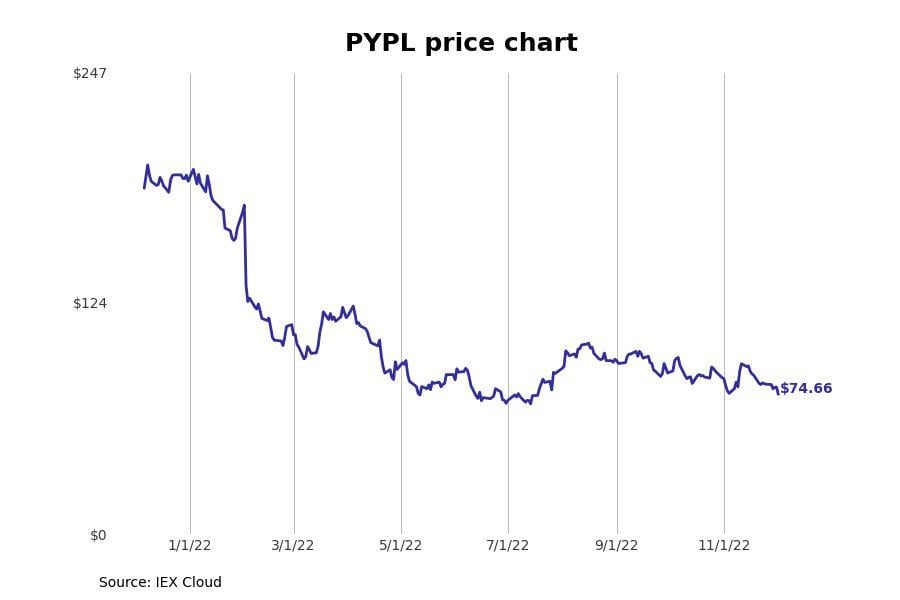 Stacker
#3. PayPal (PYPL)
– Last week price change: -6.6% (-$5.27)
– Industry: Information Technology – Data Processing & Outsourced Services
---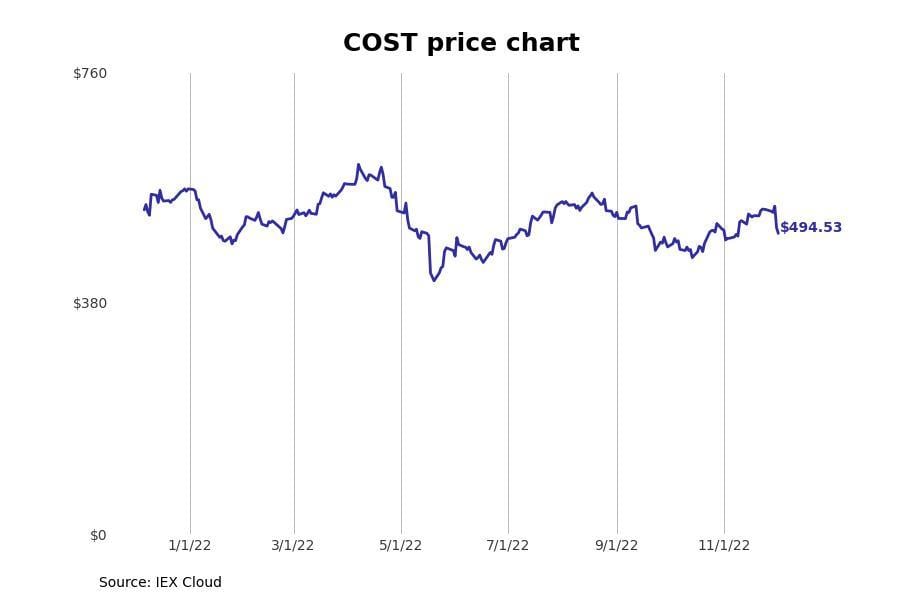 Stacker
#2. Costco (COST)
– Last week price change: -6.9% (-$36.39)
– Industry: Consumer Staples – Hypermarkets & Super Centers
---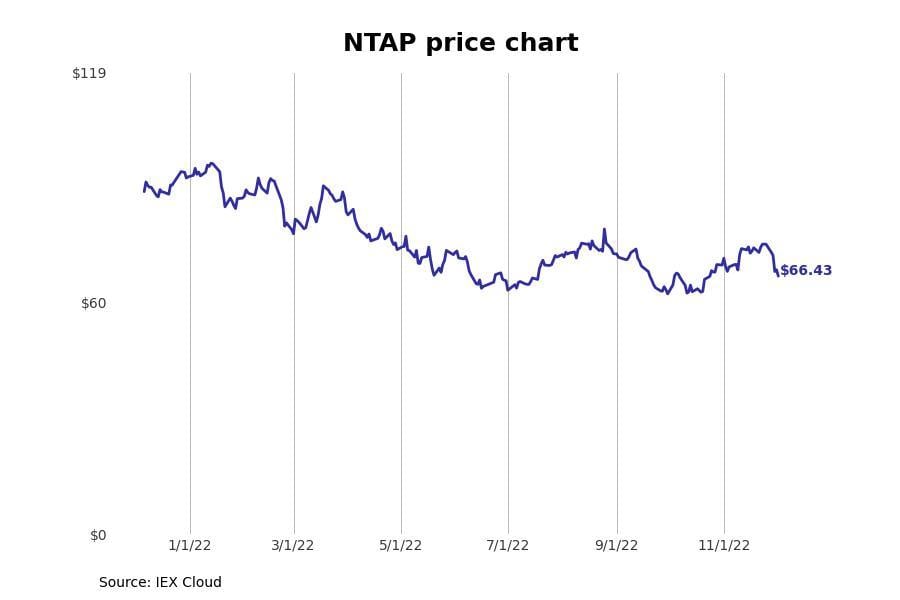 Stacker
#1. NetApp (NTAP)
– Last week price change: -8.5% (-$6.14)
– Industry: Information Technology – Technology Hardware, Storage & Peripherals
---