Man with megaphone protests soft closure of Hollywood Beach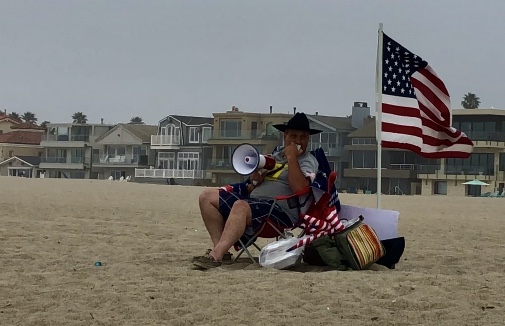 OXNARD, Calif.
Bruce Boyer has been spending his weekends protesting from a beach chair on Hollywood Beach in Ventura County.
He used a megaphone last Sunday to share his opposition to beach rules implemented to reduce beach overcrowding during the COVID19 pandemic.
He also complained about the bathrooms being closed.
People are allowed to walk, run, swim, and surf on the beach near Oxnard.
The beach was not crowded on what turned out to be a foggy Mother's Day.
Although he invited a citation, a sheriff's deputy in a patrol car, about a mile away, didn't seem to notice him.
Boyer has invited others to join him this Sunday.
Other people heard him, but walked on by.