Police arrest man involved in manufacturing, posession of illegal firearms in Camarillo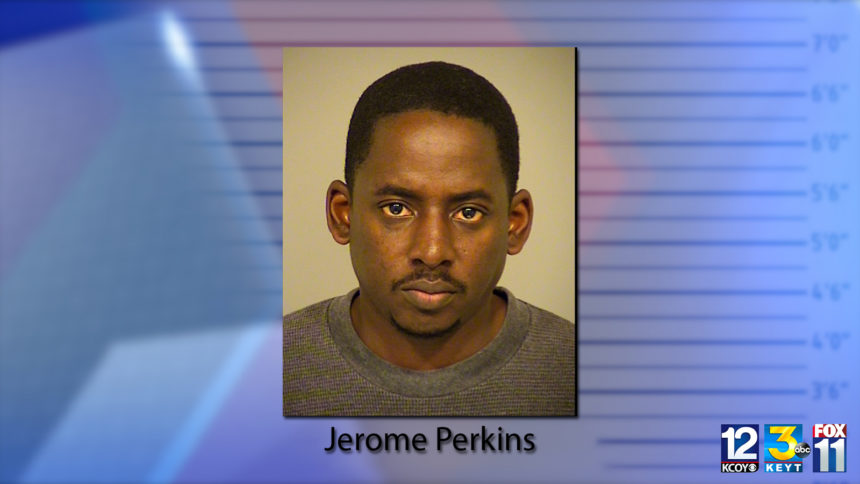 CAMARILLO, Calif. -- Camarillo Special Enforcement Detail arrested one man in possession of illegal assault rifles on Thursday.
Deputies arrested Jerome Perkins, 40, from Ventura for the manufacturing and possession of illegal assault rifles.
During the month of March, Camarillo Patrol Deputies responded to a report of numerous firearms located inside a parked car.
In their investigation, deputies suspected that several of the rifles may not have been in compliance with the current California Department of Justice firearms standards.
Camarillo Special Enforcement Detail detectives began an investigation and confirmed that two of the assault-style rifles located in the car were illegal to possess in California.
Detectives also say that the assault rifles appear to be manufactured from several different sources.
Detectives identified Perkins as the registered owner of the car.
On Thursday morning, officers arrested Perkins on the 3700 block of Las Posas Road in Camarillo.
Detectives also served a search warrant at Perkin's residence located on the 1200 block of Petit Avenue in Ventura and at a storage facility on the 100 block of Gonzales Road in Oxnard.
During the search of Perkin's residence, detectives located 10 additional assault rifles, one handgun, one shotgun, three high-powered bolt action World War II-style rifles, high capacity magazines and ammunition.
Detectives also located additional firearm components that were consistent with items used by people that manufacture firearms.
As a result of this investigation, 23 firearms were seized including numerous assault rifles that were either unregistered or out of compliance with current Department of Justice firearm standards and illegal to possess.
Perkins was booked into the Ventura County Pre-Trial Detention Facility for transport, import, manufacture of assault rifles and possession of an assault rifle.
Perkins' bail was set at $100,000.
On Friday, Perkins posted bail with a pending court date.